March 23, 2018
2018 CDAT Conference: sharing learnings to prevent harm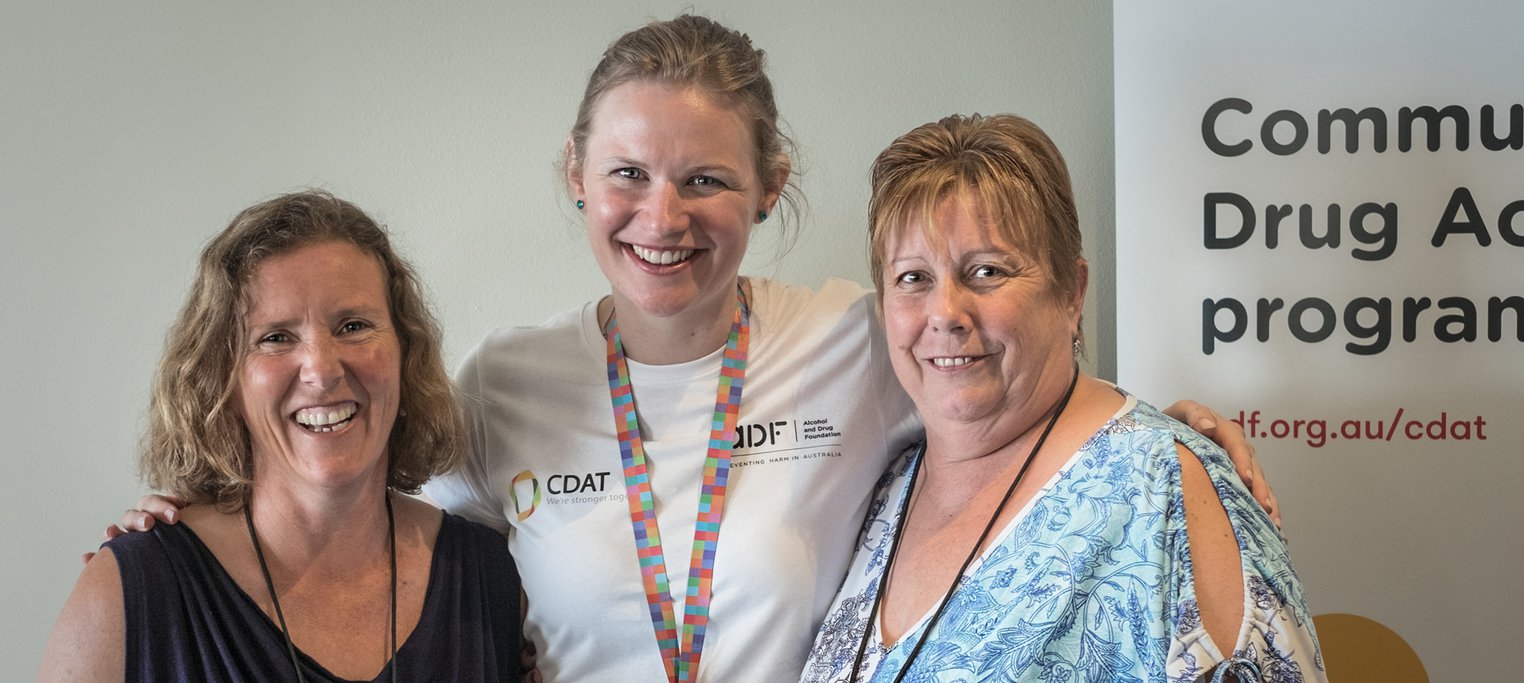 One of the Alcohol and Drug Foundation's flagship primary prevention programs, the Community Engagement and Action Program (CEAP), is now well established, with continued funding through NSW Health. Complementing and extending the ADF's related alcohol and other drug (AOD) prevention work, 151 attendees from across NSW and the ACT came together in Newcastle for the 2018 CDAT Conference.
Sharing insights
The conference was an opportunity for attendees to share their experiences implementing the CEAP in their community. But also to gain the latest AOD harm-prevention insights through a range of speakers including Liz Skelton, Director at Collaboration for Impact and Associate Professor Luke Wolfenden from Hunter New England Population Health, among others.
Extending the evidence base
The record number of conference attendees included representatives from almost every one of the volunteer-led Community Drug Action Teams at the heart of the CEAP program.
The Community Engagement Action Program in NSW is a unique evidence-informed approach to alcohol and other drug primary prevention in Australia. At the ADF, we are proud to be supporting a huge variety of communities across the state by helping them identify local issues. But then also to implement activities to reduce the associated AOD harms through the supply of up-to-date information, access to the latest research, as well as providing a range of 'toolkits' and other support.
Damian Dabrowski, NSW-ACT Program Implementation Coordinator
Conference objectives
Provide opportunities for CDAT members to enhance their community engage and mobilisation skills.
Update them in key areas of policy research and practice regarding alcohol and other drugs including harm reduction.
Showcase successful strategies, projects and activities undertaken by local teams.
Liquor Licensing Toolkit
Tony Brown, Chair of the Hunter Multicultural Community Drug Action Team spoke about one of these projects; the CDAT Liquor Licensing Toolkit, and the strategies that communities can incorporate in their own work to reduce alcohol harms in their local area.
With this ADF NSW liquor licensing toolkit, CDATs and other community groups can access information about license applications in their area and know how best to respond.
Other highlights from the conference included Dr Jo Mitchell's opening speech recognising a number of great achievements of the program. This included an acknowledgement that Aboriginal participation among Community Drug Action Teams had doubled over the past four years. Dr Mitchell, Executive Director of the Centre for Population Health at the NSW Ministry of Health, also recognised the tremendous collaboration from across the AOD sector.
Other speakers included Liz Skelton, who held both a plenary and workshop sessions around collaborative impact, Annie Bleeker who discussed the latest drug trends in Australia, and Luke Wolfenden, who spoke on the importance of evidence-based AOD practice. The ADF's Geoff Munro highlighted the importance of policy and the finalisation of the National Alcohol Strategy (2018-26) with its possible impacts for CDATs and the general community.
---