February 13, 2017
Alcohol and pregnancy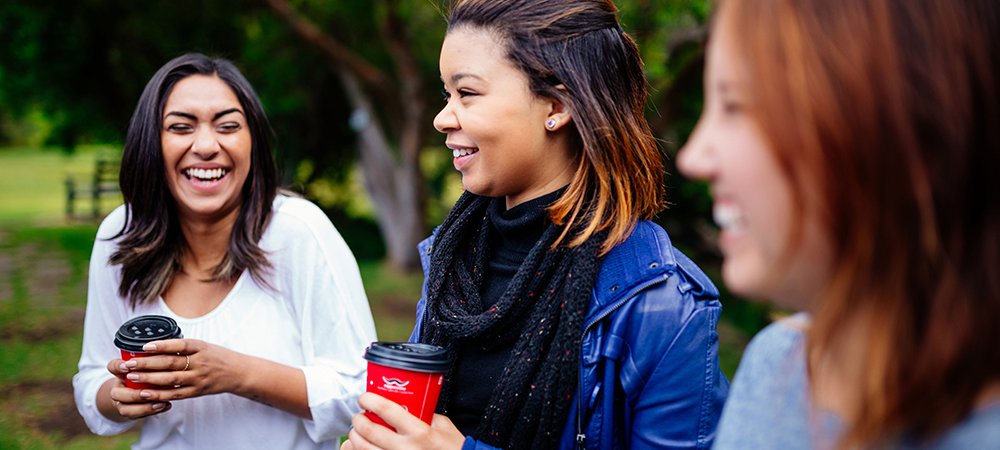 Can I drink alcohol while pregnant?
There is no conclusive evidence on what is a safe level of drinking alcohol while pregnant. A 'no-effect' level has not been established and limitations in current evidence make it difficult to set a safe or no-risk drinking level in order to avoid harm.
The National Health and Medical Research Council's Australian Guidelines to Reduce Health Risks from Drinking Alcohol recommends that for women who are pregnant or planning a pregnancy not drinking is the safest option.1
Risks during pregnancy
If you drink during pregnancy it may contribute to:
miscarriage
stillbirth
small birth size and premature labour (small babies are more prone to illness, and slow growth and development).2
In the worst-case scenario, heavy drinking during pregnancy can lead to physical, mental, behavioural, and learning problems for your child, referred to as Fetal Alcohol Spectrum Disorder (FASD).3
When should I stop drinking?
From conception up until 12 weeks of pregnancy poses the greatest risk to the growing fetus.
Stopping drinking in the second and third trimester can also help reduce the risks to your baby. For this reason, avoiding alcohol is recommended if you're planning to become pregnant or think you may be pregnant.
Not drinking alcohol in the second and third trimester can also help reduce the risks to your baby.4
If you have drunk alcohol while pregnant, especially heavily, talk to your health practitioner. Your doctor can check on the baby while it's in the womb and organise any early treatment that may be required.4
If you've already been drinking while pregnant, try not to worry. Instead, concentrate on avoiding any further alcohol while pregnant to reduce any potential risks to your unborn child.
Why is alcohol harmful to unborn babies?
Any alcohol you drink passes through the placenta to your baby at the same levels of concentration as in your bloodstream – your body does not break down the alcohol before it reaches the baby. As the fetus is very small and undeveloped it can't process the alcohol as well as your body, which means the alcohol can damage the baby's developing cells.3
The alcohol can also harm the blood flow between the placenta and fetus, which can lead to reduced oxygen to the baby's body tissues such as the brain, heart, pulmonary vessels, and liver. This is known as hypoxia.3,5
Breastfeeding
Breastfeeding is ideal for your baby's health as it provides protection against a range of infections and allergies as well as providing an opportunity for you to bond with your baby.6 Any alcohol you drink passes into your breast milk. It takes approximately 1.5 hours for one standard alcoholic drink to pass through your body into your milk: the precise time will depend on your height, weight, age, diet, amount of body fat and general health. Any other drugs (including pharmaceuticals and cigarettes) you take around the same time can also affect the rate at which your body processes the alcohol.3
Research suggests that even relatively low levels of drinking may disrupt your child's feeding and sleep habits in the short term. It may also potentially harm their intellectual and physical development in the longer term.6
Ideally you should avoid drinking altogether while breastfeeding, especially in the first month after your baby is born. If you do drink, then avoid drinking immediately before you breast feed. Try not to drink more than 2 standard drinks per day and express breast milk for your baby before drinking any alcohol.7
Alcohol and sperm
Drinking alcohol lowers a man's chances of getting his partner pregnant by as much as one-third8. Long-term heavy drinking can potentially cause permanent damage to a man's testes and fertility even if he eventually quits drinking9.
Research suggests that alcohol consumption before conception may damage sperm, potentially impairing the child's intellectual and physical development in the future8.
It is recommended that men reduce their alcohol intake or stop drinking altogether at least 3 months before trying to conceive10.
Hints and tips
It's a good idea to think about how you're going to resist the temptation to drink alcohol before you find yourself in a situation where you may be tempted.
You could consider:
organising catch ups with friends in places where alcohol isn't the focus such as a cafe
suggesting a bar that has a good selection of 'mocktails' and food when you do go out in the evening
consider alternative ways of unwinding and dealing with stress other than drinking such as meditation, yoga, pilates, and getting plenty of rest
avoiding situations where you think it may be difficult to resist drinking alcohol
talking to your GP, counsellor or a supportive friend if you are struggling to give up alcohol – they may be able to help
contacting the Royal Women's Hospital.
It isn't easy being pregnant, so your partner, family and friends could also consider stopping or reducing their own drinking during your pregnancy in a show of support for you.
Everyone benefits from stopping or reducing their consumption of alcohol. People regularly stop drinking to improve their health and wellbeing – and may join a program such as Hello Sunday Morning, FebFast, Dry July and Ocsober. There is information on these websites about how to give up including support networks.
More information
National Health and Medical Research Council (NHMRC). Australian guidelines to reduce health risks from drinking alcohol. Canberra: NHMRC; 2009.
Chiaffarino, F., Parazzini, F., Chatenoud, L., Ricci, E., Sandretti, F., Cipriani, S., & Fedele, L. (2006). Alcohol drinking and risk of small for gestational age birth. European Journal of Clinical Nutrition, 60(9), 1062–1066.
Telethon Institute for Child Health Research. (2009). Alcohol and pregnancy and Fetal Alcohol Spectrum Disorder: A resource for health professionals. Telethon Institute for Child Health Research: Perth
Jensen, J. T. (2013). Alcohol in Pregnancy. Obstetrics and Gynecology, 122, 830–837.
Leung, A. K., & Sauve, R. S. (2005). Breast is best for babies. Journal of the National Medical Association, 97(7), 1010.
Maloney, E., Hutchinson, D., Burns, L., Mattick, R. P., & Black, E. (2011). Prevalence and predictors of alcohol use in pregnancy and breastfeeding among Australian women. Birth, 38(1), 3–9.
Kumar, S., Kumari, A., Murarka, S., & Kumar, M. (2009). Lifestyle factors in deteriorating male reproductive health. Indian Journal of Experimental Biology, 47(8), 615–24.
Dosumu, O. O., Osinubi, A. A. A., & Duru, F. I. O. (2014). Alcohol induced testicular damage: Can abstinence equal recovery?. Middle East Fertility Society Journal.
Emanuele, M. A., & Emanuele, N. V. (1998). Alcohol's effects on male reproduction. Alcohol Health and Research World, 22, 195–201.
---