June 29, 2017
Alcohol and other drugs – who's at most risk?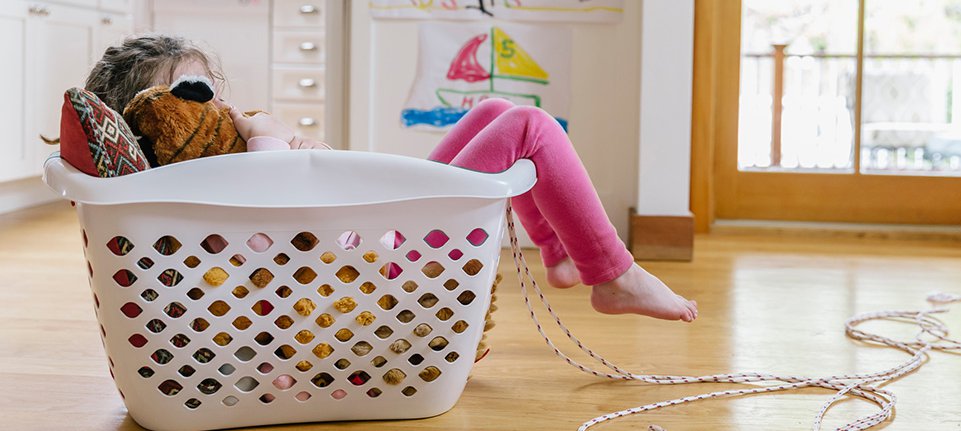 One of the key principles of primary prevention is to intervene 'upstream' of a problem – to get in early and remove the risk factors that can lead to people misusing drugs and to an array of health (including mental health) problems.
Intervening in childhood is part of this approach and is extremely important if we're to give people the best chance in life.
Community change
who's at most risk?
how to deliver targeted primary prevention projects to assist this group?
Fortunately, there are ways we can identify opportunities for intervening early.
Longitudinal research
Longitudinal studies track individuals and population groups over time and are powerful tools when used to track disease patterns and health risks. Just as importantly, they can be used to help identify groups at risk.
One of the better known studies is the Dunedin Multidisciplinary Health and Development Study (Dunedin Study). Known as a cohort study, it tracked 1037 individuals born between the years 1 April 1972 and 31 March 1973 in the New Zealand town of Dunedin. This involved individuals being measured every few years on a range of health metrics (i.e. cardiovascular health, weight) and completing surveys.
There are comparable studies in Australia, notably The Australian Temperament Project (ATP), which tracked over 2,400 Victorian families and their children from birth to age 30. Commencing in 1983, it's claimed to be one of the biggest such studies in Australia.1
For individuals or communities interested in primary prevention these studies are particularly useful in identifying 'at risk' individuals and groups.
The Dunedin Study: novel methodology and the 80-20 rule
In a 2016 paper published in Nature Human Behaviour, researchers from the Dunedin Multidisciplinary Health and Development Research Unit (DMHDRU) combined data from the Dunedin Study with government administrative data and electronic medical records.2
They also applied what they called a novel segmentation approach testing the hypothesis that "… a small segment of the adult population accounts for a large cumulative economic burden and that this segment can be predicted with good accuracy from early childhood."
In other words, they tested the '80-20' rule that 80% of effects come from 20% of causes (or the 'Pareto Principle').3
After combining the different data sets and measuring the results against eight "economically burdensome" measures, the researchers found that 22% of the Dunedin cohort were responsible for:
36% of injury insurance claims
40% of excess obese kilograms
54% of cigarettes smoked
57% of hospital nights
66% of welfare benefits
77% of fatherless child rearing
78% of prescription fills
81% of criminal convictions.
The researchers referred to this population group as 'high-cost individuals'. On the surface this could be taken to be stigmatising – we'll address the issue of stigma shortly.
When to intervene
It's never too late – but as early as possible.
The Dunedin Study measured four childhood risks that could result in 'poor adult outcomes'. These included: individuals who grew up in socioeconomically deprived environments; those who experienced child maltreatment; those who scored poorly on childhood IQ tests; and people who exhibited low childhood self-control.
The results of the 2016 paper suggested it was possible to forecast at age three which of those individuals where more likely to end up in the group using 80% of the services (or 'economically burdensome activities).
The authors emphatically noted that the results strengthen the case for primary prevention, and that: "If this pattern of findings is replicated elsewhere, it will imply that early-years interventions, if efficient and effective with this population segment, could make a very large reduction in economic burden."4
Put simply, investing in services and programs that aim to intervene 'up-stream' more than pay for themselves.
The Australian Temperament Project (ATP) found similar results. As researchers noted: "ATP research confirms the importance of identifying children who are having learning behavioural difficulties as early as possible, to prevent those difficulties persisting across development."5
The results of the ATP confirmed that it "… was possible for children to recover from early learning problems."6
Avoiding stigma and determinism
The idea of determinism holds that individuals and events are fated to happen. Stigma marginalises individuals and groups, compromising their rights and ability to flourish.
If used incorrectly, there is potential for stigmatisation and discrimination because of research like this. Director of the DMHDRU and one of the papers authors, Richie Poulton, highlighted this risk in a 2016 interview:
"We were at pains in the paper to point out that this is not part of something which justifies stigmatising or using pejoratives like I did as shorthand. Language does matter a great deal. I would talk about these people as vulnerable. It's about identifying vulnerability early and providing extra support so they can acquire the skills to make a success of their lives."7
Seeing primary prevention as a 'human rights' issue
The Dunedin study and ATP research support arguments for early intervention.
It's also worth noting that authors of the former paper used data from the Dunedin Study to frame their findings in terms of human rights: "… the finding has implications for human rights. We aimed to test whether population segmentation could give a more accurate evidence base to clarify the need for early-years intervention. We are aware of the potential for misuse; population segments are often stigmatized and stereotyped … Instead, ameliorating the effects of childhood disadvantage is an important aim and achieving this through early-years support for families and children could benefit all members of a society."8
Primary prevention has many benefits: it reduces harm to individuals; it reduces the personal and societal costs associated with poor health and the misuse of drugs; and it is less economically burdensome.
But the benefits don't end here; the research providing us with two additional insights:
primary prevention can allow individuals to flourish throughout the course of their life
the more equitable the opportunities, the healthier a society will be.
Australian Institute of Family Studies (2016) The Australian Temperament Project.
Caspi, A; Houts, M.H; Belsky, D.W; Harrington, H; Hogan, S; Ramrakka, S; Poulton, R; Moffitt, T.E, (2016). Childhood forecasting of a small segment of the population with large economic burden, Nature Human Behaviour, 5, 1
Ibid p.3- 4
Ibid p.7
Australian Institute of Family Studies (2016) The Australian Temperament Project.
Ibid
Manhire, T. (2016). Future criminals revealed at age three'? Not so fast, says Dunedin Study head.
Caspi et.al (2016). Childhood forecasting of a small segment of the population with large economic burden, Nature Human Behaviour, 5, 10
---