June 28, 2017
Liquor Act & Domestic violence, does it go hand in hand?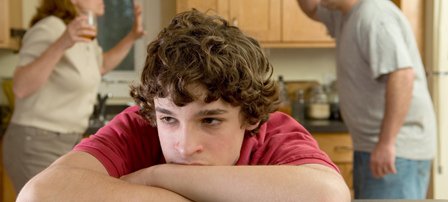 When the Royal Commission into Family Violence was published, the Victorian government promised to implement every one of the 227 recommendations. Many of the recommendations rightly concern improving training for generalist and specialist professionals and workers so they can better identify risk and prevent the occurrence of family violence, as well as improving preventative and treatment services for offenders or people at risk of offending
One recommendation is of specific interest to us. Recommendation 93 states: "The Victorian Government ensure that the terms of reference of the current review of the Liquor Control Reform Act 1998 (Vic) consider family violence and alcohol-related harms. The review should involve consultation with people who have expertise in the inter-relationship between family violence and alcohol use."
We hope the government follows through on the proposed review of the Liquor Act and that the review will take due account of the role of alcohol in family violence.
Alcohol is involved in up to half of partner violence incidents in Australia, and three quarters of physical assaults on partners.¹ The Australian Bureau of Statistics reported two-thirds of domestic violence incidents involving alcohol resulted in the victim sustaining injuries. Also, injuries were more frequent and serious when alcohol was involved compared to domestic violence incidents when alcohol was absent.² In addition excessive drinking is associated with all the major forms of child abuse and neglect, including neglect, physical abuse, emotional maltreatment, sexual abuse, and the witnessing of domestic violence.³
How could the conditions of the Liquor Act contribute to reducing domestic violence? Home grown evidence from Victoria clearly points to the need for greater control on the numbers and density of outlets selling take away liquor.
Research
Alcohol research in Victoria have shown a positive link between the density of packaged liquor outlets and high risk drinking and domestic violence. Published research reveals positive associations over time between the density of packaged outlets and rates of domestic violence, general assaults and alcohol-specific chronic disease. Within the family environment these studies suggest that, in an average postcode, a 10% increase in the density of packaged liquor outlets would lead to approximately a 3.3% increase in family violence incidents recorded by the police. 4
Disturbingly the evidence suggests the density effect of liquor outlets is greater in areas of low socio-economic status in Melbourne. In disadvantaged suburban postcodes the effect sizes for packaged liquor outlets were significantly higher, and suggested a 10% increase in packaged liquor outlets would result in a 12% increase in family violence. 5
Therefore a restriction of numbers and density of packaged liquor outlets across Victoria would materially act to reduce the incidence of domestic violence, and coincidentally free up hospital, and health and law enforcement resources, which would add to the benefit.
Undoubtedly, some people would complain about a restriction of economic competition, and a reduction of consumer rights, but the victims of domestic violence have the right not to be assaulted, and not to have their life traumatised or ended by assault.
Laslett, A. (2010). The range and magnitude of alcohol's harm to others. Canberra: Alcohol Education and Rehabilitation Foundation.
ABS. (2014). Personal Safety Survey, Australia: User Guide 2012. Canberra: Australian Bureau of Statistics.
Laslett, A., et al (2015). The Hidden Harm: Alcohol's Impact on Children and Families. Canberra: Foundation for Alcohol Research and Education.
Livingston M. (2011). A longitudinal analysis of alcohol outlet density and domestic violence Addiction 106, 919-925
ibid.
---