June 29, 2017
Plane drunk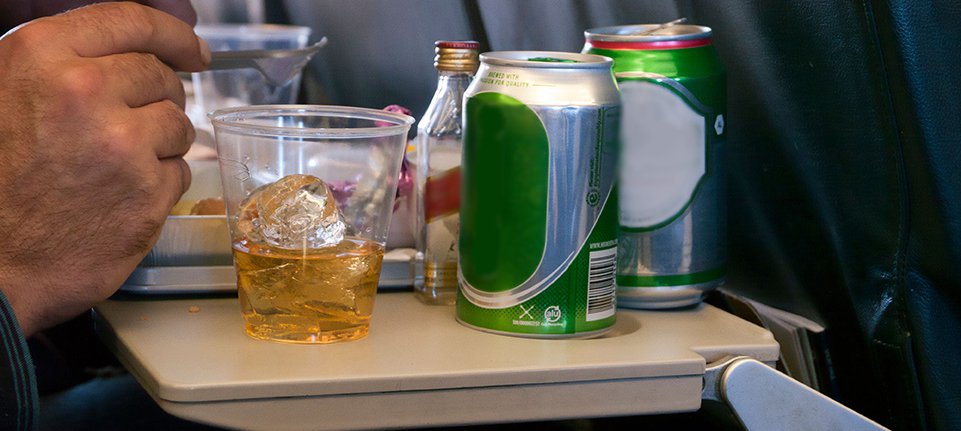 Forget snakes on planes – it's people who're drunk on the plane you may need to watch.
How many times are there incidents that a crew member has to restrain someone, or a flight has to be diverted to offload the loaded passenger?
Flight disruptions
We know of many flights recently that have been severely disrupted by a passenger intoxicated with alcohol.
Three Virgin Australia flights were disrupted; a VA41 Brisbane-Bali flight on 25 April 2014 (ABC 29/04/14), a VA546 Perth-Sydney flight on 9 July 2014 (ABC 10/07/2014), and a Brisbane-Darwin flight that diverted to Townsville on 9 September 2014 (The Australian 10/09/14).
A QANTAS flight QF21 from Sydney to Japan was diverted to Cairns on 18 December 2012 (ABC 19/12/2012) and another QANTAS flight QF24 from Bangkok to Sydney was diverted to Cairns (SMH 21/09/14).
In 2013, the number of incidents of unruly behaviour voluntarily reported to International Air Transport Association (IATA) by airlines reached some 8,000 cases. Intoxication, often resulting from alcohol consumed before boarding, ranks high among factors linked to these incidents.
The safety of all passengers and crew on board a plane is paramount. An intoxicated passenger threatens this safety, as recent diversions have shown. Additionally, in an emergency, an intoxicated patron is at greater risk of harm to themselves as they may be unable to respond appropriately, and they also pose a greater risk to all on board as their impaired state may prevent others from taking effective action in a crisis.
We're concerned by the media reports that suggest there is a problem with the serving of alcohol on airlines. We don't understand how a passenger can be allowed to consume so much alcohol that they become intoxicated during a flight.
Australian situation
When we investigated jurisdictional issues involving in-flight service of alcohol we found the situation confused, to say the least. Australian airports located on crown land are subject to state licensing regulations, but not the aircraft that use them. Many states have excluded airline operators from the requirement of needing a liquor licence because they find it hard to enforce compliance with regulations while aircraft are in flight. In the case of overseas flights, the situation is similar because it's unclear which jurisdiction is in control of an aircraft when it's flying: the point of departure, the point of arrival, or the country in which the aircraft is registered. In Australia the Civil Aviation Safety Authority (CASA) imposes some cabin safety requirements on aircraft, although it's unclear the extent to which it is applied to alcohol serving and consumption. Cabin staff do not require training in responsible alcohol service (RSA) although some airlines may provide it. In short, responsibility for enforcing mid-flight serving and drinking is confused, confusing and needs to be clarified for the safety of passengers and crew alike.
The IATA – the trade association for the world's airlines- wants all countries to ratify the Montreal protocol which will enable those unruly passengers to be prosecuted according to local law where the plane lands, as well as the country of the plane's registration.
If the main issue is that passengers who board a plane are already intoxicated, further work needs to be done to prevent the intoxication in the first place. Bars and lounges at airports need to monitor the alcohol consumption of passengers in accordance with the responsible serving of alcohol.
Many airlines include terms and conditions that allow them to refuse drunk or drug affected passengers from boarding flights and require passengers to only "drink in moderation". Isn't it time they acted on them more often?
On the plane the bar should be closed for certain periods, non-alcoholic drinks should be served regularly throughout the flight and maybe free alcohol should be limited and then payment is required.
What do you think, should more restrictions apply to the serving of alcohol at airports and on planes?
---