July 28, 2017
Social marketing: what works - part 3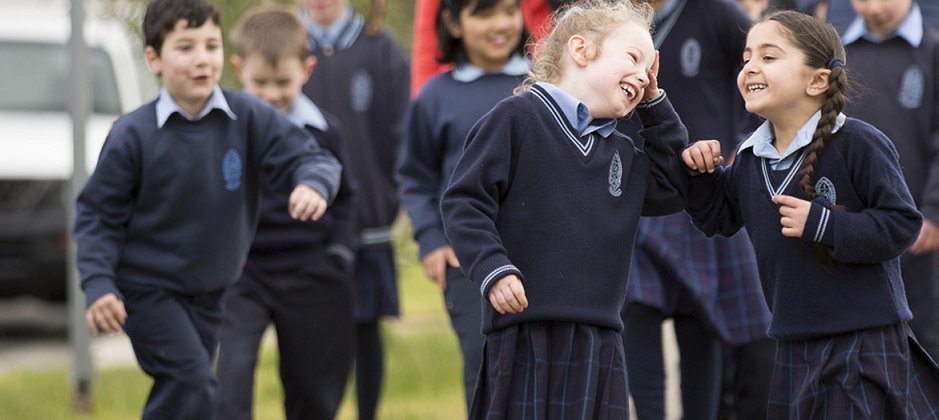 Image from VicHealth's Walk to School campaign
When public health practitioners think of social marketing, many think of big-budget, mass-media campaigns. But there are a number of principles underlying social marketing that can be useful for groups working on smaller projects designed to bring about change at the local level.
These principles include conducting market research, market segmentation, pre-testing and evaluation that can be readily picked up by community groups.
Social marketing to reduce AOD harm
Smaller-scale community based alcohol and drug (AOD) prevention programs have used social marketing to:
improve recruitment
design interventions
improve communication materials
improve the dissemination and uptake of interventions by other health professionals.
For instance, a university alcohol program in the United States, and a smoking cessation service targeting pregnant smokers in the United Kingdom, both used social marketing to increase uptake among the target group.
Both undertook market research; the former via a survey, the latter via focus groups. For the smoking cessation program, the market research revealed a number of barriers to the uptake of the program and, as a result, it was able to be redesigned to provide more tailored and accessible services. For this program, market research also guided the design of campaign materials, including posters and leaflets, which were further pre-tested with the target group.
There are a number of other successful programs that, while not directly referring to social marketing theory, appear to use elements of social marketing practice. For example, a key to the success of the School Health and Alcohol Harm Reduction Project (SHAHRP) in Perth was the use of messages that were both relevant and credible to the target market.
Combination for best results
It is both achievable and effective to use social marketing process and principles (including market research and segmentation) to guide smaller-scale public health programs. However, such programs are strengthened when integrated with other prevention strategies such as media advocacy, law enforcement and education.
It's interesting to note that while mass media can play an important role, it needs to be supported by community based interventions in order to have any sustained impact.
Walk to school
As noted in our previous article, Kick the Habit and The H30 Challenge are good examples of recent social marketing campaigns. Another great example is VicHealth's 'Walk to School', which celebrated its 10th anniversary in 2010.
The campaign is designed to raise awareness of the social, physical and environmental benefits of walking to school. It was also meant to address the fact that only 1 in 5 Australian children are meeting their recommended daily one hour of exercise.1
Taking place every October, hundreds of schools and tens of thousands of children have participated.
A 2014 post-campaign evaluation found that the average number of children who walked to and from school increased "significantly over time". Most importantly, those children who participated in the program where more likely to walk to and from school than those who did not.
More information
---