July 20, 2017
Social marketing: behaviour change - part 2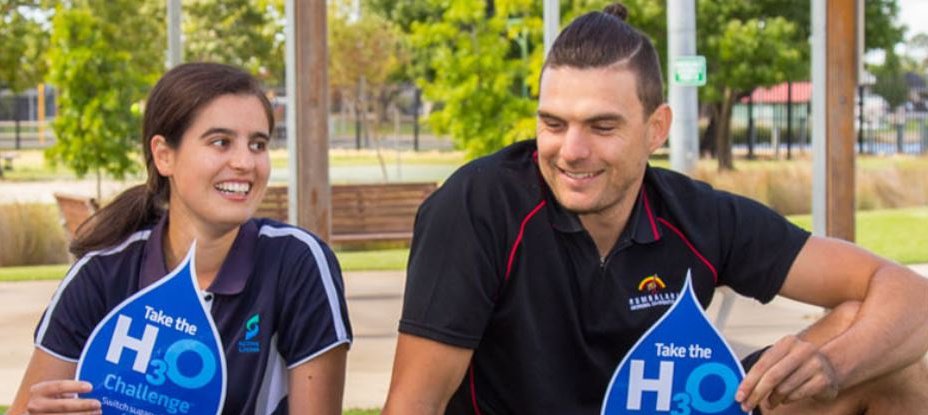 Image from VicHealth's H30 challenge
A good social marketing campaign motivates people. Just as importantly, it shapes the environmental influences that lead to positive behaviour change.
When developing social marketing campaigns, success will depend on:
good research
good planning
understanding models of behaviour change.
To bring this all together, it's worth considering what one researcher has termed the 'new 4Ps' of marketing.
The "new 4Ps" of social marketing
In a 2011 paper, Robert Donovan of Curtin University suggested that those with an interest in social marketing adopt what he called "the new 4Ps".1
Whereas traditional marketing is concerned with price, place, promotion and product, the 4Ps guiding social marketing campaigns are:
Population – what is the prevalence of the unhealthy or risky behaviours?
Products – what is the design and marketing of the products that impact the health and wellbeing of your target group?
Place – consideration of marketing to the places where people live, work and play so as to reduce harm.
Political structure – understanding the 'political structures' with the intention of finding opportunities to increase equality of access to services and opportunity within society.
Following from this, Donovan suggests that a comprehensive campaign should take into account four key target elements that can influence above. These being:
First, it should encourage individuals to change behaviours, which will help alter the prevalence of these within specific populations.
Second, it should work with individuals/organisations who either have the power to influence the manufacture and marketing of products and services so as to regulate, modify, or potentially remove them.
Third, partner with individuals/organisations that have the power to make changes or regulate activities and places where people gather.
Finally, influence individuals who have political power to determine the allocation of financial and other resources and who can change institutions, regulations and services.
Examples of social marketing
Since 2008 there has been increased funding to support the development of anti-tobacco social media marketing campaigns and activities. (2)
Some notable examples of include:
Kick the Habit – developed and launched in 2010, this campaign was designed to encourage behaviour change within indigenous communities who experienced high rates of tobacco use. It targeted elders, parents and children and included videos specifically made for the campaign in addition to community workshops. You can find all the resources and tool kits on the Aboriginal Health and Research Council's (NSW) web site.
The H30 Challenge – developed by VicHealth, this campaign was designed to encouraged Victorians to replace every sugary drink they would consume with water over a 30-day period. It targeted 18-34 year olds who are some of the highest consumers of these drinks. With nearly two-thirds of Victorians classified as overweight, the H30 Challenge intends to encourage behaviour change for long term health effects among individuals and the Victorian population.
Next in the series: recent evidence
In the next in our series on social marketing we'll look at some of the evidence regarding the effectiveness of small-scale health promotion and social marketing campaigns, and the attributes that made them successful.
---