February 21, 2019
Substance use – the gender divide explained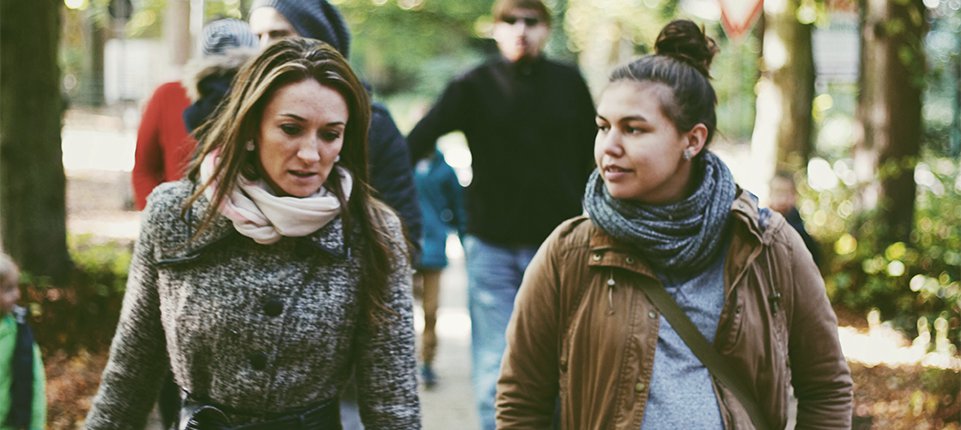 Stigma and treatment
Men generally consume harmful substances at higher rates than women – this is true both within Australia and internationally. But while the research points to the prevalence of substance use disorders among women in Australia as being around half that of men, they are more likely to be socially criticised as a result of their use.
This criticism stems from the continuation of traditional gender-based roles assigned to women within our society, which in turn generates and perpetuates social and institutional stigma. One of the end results of this is a reduction in women seeking out treatment services for alcohol and other drug-related (AOD) issues. Which, in turn, has reduced the opportunity for research into many of the gender-specific factors that drive women's AOD use, as well as reducing the quality and efficacy of AOD treatment services for them.1,2
Numerous personal and social barriers can impact an individual's ability to access treatment options for AOD use disorders. However, research has demonstrated, particularly in relation to access and efficacy of treatment services, that social barriers are much more pronounced for women.
Why is it different for women?
Women's access of AOD treatment services is held back by a variety of factors and experiences that include:
social stigma
discrimination
trauma
financial issues
custody and childcare concerns.1
While stigma is a concern for anyone with a substance use disorder, the social and institutional stigmatisation of women with AOD issues is much more prevalent.
This results from the commonly accepted views of women as society's care-givers and upholders of our 'moral and spiritual values'.2 With negative social stereotypes tending to be attached to any behaviours (e.g. promiscuity, criminal behaviour, etc.) that divert women from this 'moral course'.1
This is very apparent for instance in many sections of the mainstream media, which often disparage, demean and deride women that use alcohol and other drugs – particularly those caring for children. The result is that women who are targeted in this way experience significant social and institutional stigma and discrimination, all of which pose serious and sustained threats to treatment and recovery.1
Family responsibilities are another significant barrier to treatment for many women with AOD use issues. A lack of childcare options, the stigma associated with being a 'substance dependant mother', and the fear of punitive measures such as losing custody of their children have been demonstrated as significant barriers to engagement and efficacious treatment for these women.1
Treatment options for women
Women entering treatment have been identified as suffering high rates of:
domestic violence
mental health issues
complex family/childhood trauma
physical and sexual abuse
greater economic hardship
pregnancy and childcare issues.1
Recent research undertaken in AOD treatment facilities in NSW stated that roughly 70-80% of the women present in the facility had been victims of child sexual abuse, and 40% had experienced rape as an adult.2 This study also demonstrated that when women could establish a link between their history of trauma and their current circumstances, they were able to contextualise their 'coping' behaviours, enabling them to gain personal insight, helping them to reduce their own personal stigma and to engage more meaningfully with their treatment.2
With such clear evidence on the factors that drive women's AOD use, and the importance of addressing these issues as part of effective treatment plans, it's essential that services are tailored to women's needs.
Treatment services also need to be equipped to deal with the fact that when women cease using substances, this can lead to the re-emergence of previous trauma that needs to be pre-empted and managed carefully.1
AOD sector support for women
Research suggests that while service models do exist to support women who have experienced physical, emotional and sexual violence, these services are limited, and many women experience a range of punitive and disciplinary legal action because of their AOD dependency, which for many women can be further stigmatising.1,2
To combat the disparities experienced by women with AOD use, broader social issues also need to be examined. Research is now beginning to draw links between how gender inequity in society correlates to a lack of healthcare strategies and social policies that prevent, protect and address violence and abuse towards women.1,2
NADA. Working With Women Engaged in Alcohol and Other Drug Treatment : Second Edition. Sydney : NADA, 2016.
Slater, Michael. Gender, use and abuse: Sexually abused women in alcohol and drug treatment. [book auth.] Jan Breckenridge and Michael Slater. Gender-based violence and public health: International perspectives on budgets and policies. London and New York : Routledge, 2012.
Related drug information directory reviews
---