Digital Ambassadors in the Blue Mountains
The Digital Ambassador's Project was a project funded through a Community Drug Action Team surplus grant. The project was supported by the local Blue Mountains CDAT committee, and coordinated and facilitated by Mountains Youth Services Team.
The aim of the project was to enable young people to inform us about the best way to use Social Media tools to reach and interact with young people living in the Blue Mountains.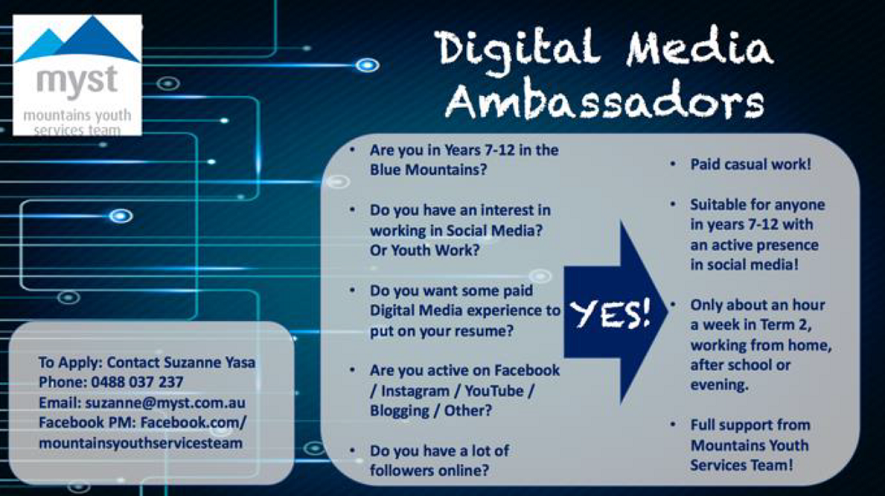 Informed by the principles of peer-to-peer education, we allowed young people to identify the best way to communicate our message. We recruited 12 young people in Years 7-12 residing in the Mountains as our "Digital Ambassadors", and charged them with the task of using their own social media accounts to spread information to their peers about relevant programs and services in the Blue Mountains.
By doing this, we wanted to achieve an increased awareness (and use) of welfare and health services for young people in the Blue Mountains.
Recruitment was not difficult. We created a job advertisement outlining the gist of the project and posted it on the Mountains Youth Services Team Facebook page. We also emailed it throughout the Blue Mountains network, and printed copies to display on noticeboards at the Youth Centres in Springwood and Katoomba.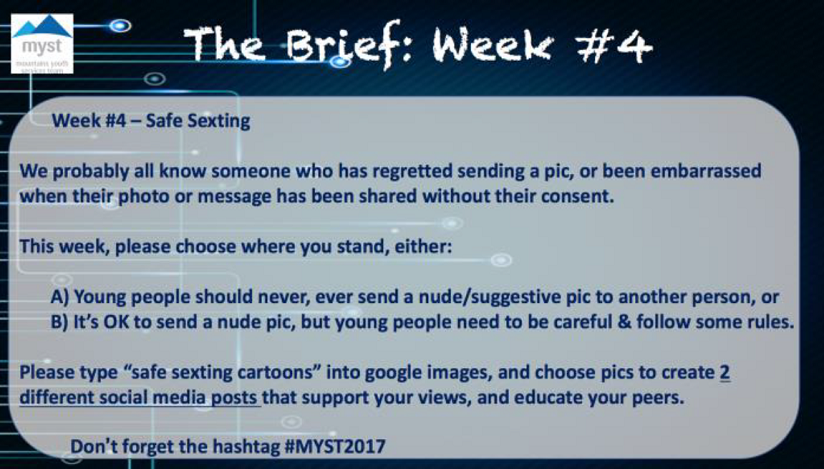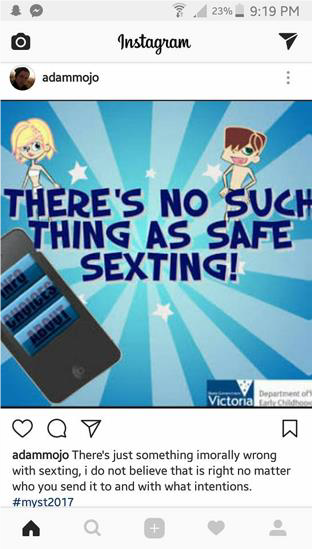 Ambassadors were free to develop the content of their posts, and could also elect what social media platform they wanted to use to spread the message.
MYST kept a spreadsheet for each Ambassador and each week marked off the posts as they were submitted. Most Ambassadors were very punctual, but the Facebook page was used to remind anyone who fell behind, or to provide support and encouragement if they were stuck.
The surplus grant of $3,000 was supplemented by in kind support of $1,600 mostly in the form of project co-ordination and evaluation.