Australian alcohol guidelines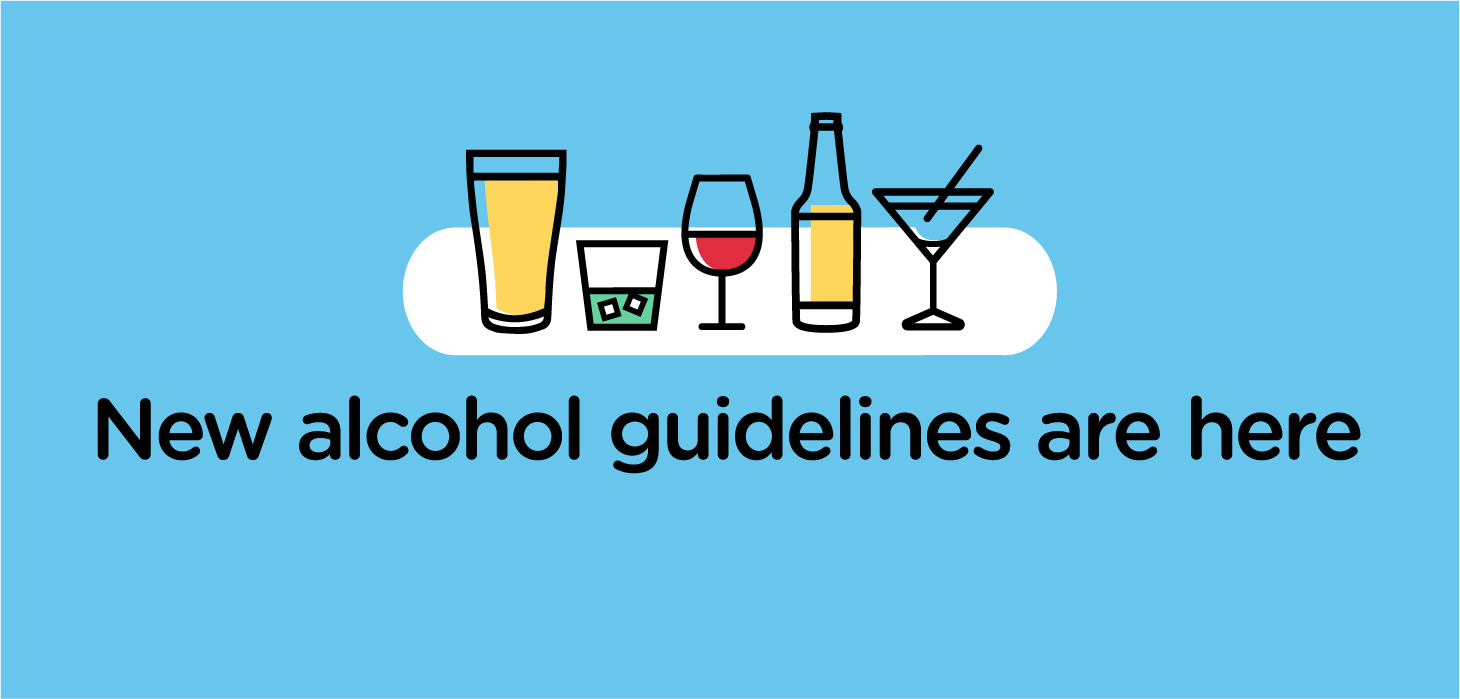 New guidelines have been released to help reduce the risk of alcohol harm and improve the health of Australians. The guidelines were developed by the National Health and Medical Research Council (NHMRC), our leading expert body in health and medical research. The NHMRC used a rigorous process to develop the guidelines, including an independent review and stakeholder consultation.
The new guidelines
While there's no safe level of drinking, the guidelines provide a framework for how to stay healthy and protect yourself and your family from alcohol harm.
The guidelines recommend that:
to reduce the risk of harm from alcohol-related disease or injury for healthy men and women, drink no more than 10 standard drinks per week and no more than 4 standard drinks on any one day
anyone under 18 should not drink alcohol to reduce the risk of injury and harm to the developing brain
women who are pregnant or breastfeeding should not drink alcohol to prevent harm to their baby.
Standard drinks
It can be difficult to keep track of how much alcohol you're consuming because different types of drinks contain different amounts of alcohol and come in different sizes.
A standard drink might be less than you think. For example, a bottle of beer or a glass of wine is often more than a 'standard drink'. An Australian standard drink contains 10g of alcohol (12.5ml of pure alcohol). One standard drink is 285ml of full-strength beer, a 100ml glass of wine, or 30ml of spirits.
Tracking how many standard drinks you're consuming can help you follow the guidelines so you can stay as healthy as possible.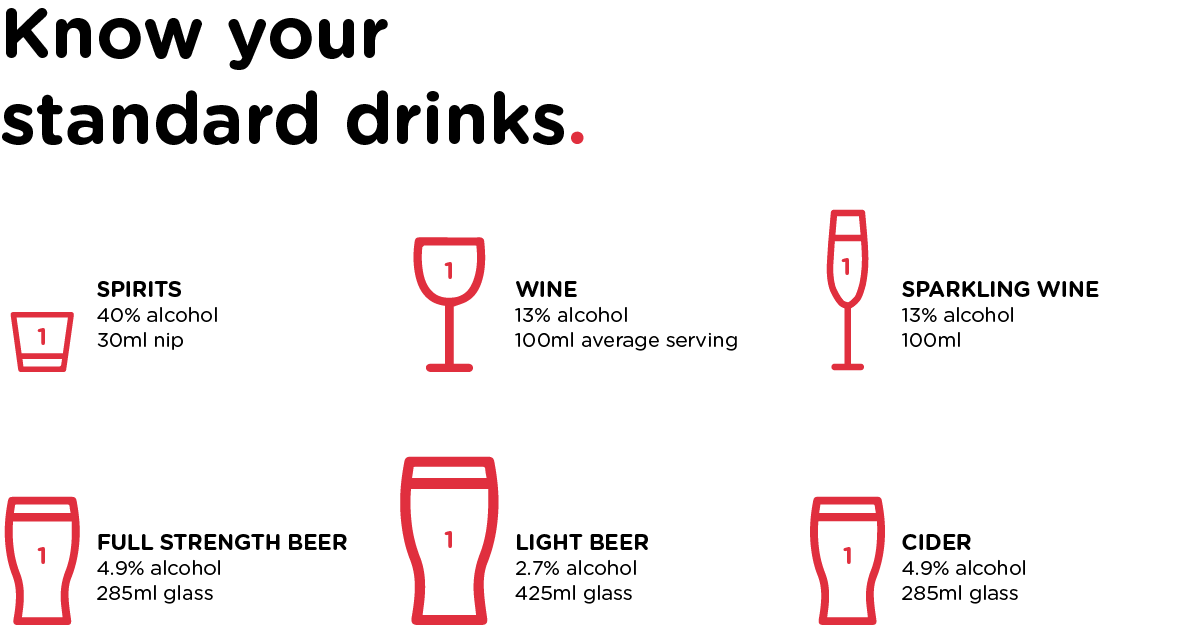 Spirits 40% alcohol, 30ml nip
Wine 13% alcohol, 100ml average serving
Sparkling wine 13% alcohol, 100ml
Full strength beer 4.9% alcohol, 285ml glass
Light beer 2.7% alcohol, 425ml glass
Cider 4.9% alcohol, 285ml glass
Check out the Drinking Calculator to find out how your drinking measures up.
Information for parents
Guidelines for children and teens under 18
The NHMRC guidelines state that children and teens under 18 should not drink any alcohol. Drinking alcohol can impact brain development up until the age of 25 years – affecting their attention, memory and decision-making.
There are also concerns that early use of alcohol and other drugs by a young person can increase the likelihood of dependence (addiction) and harm in the future.
---
The ADF received funding from the Australian Government Department of Health.