Random roadside drug testing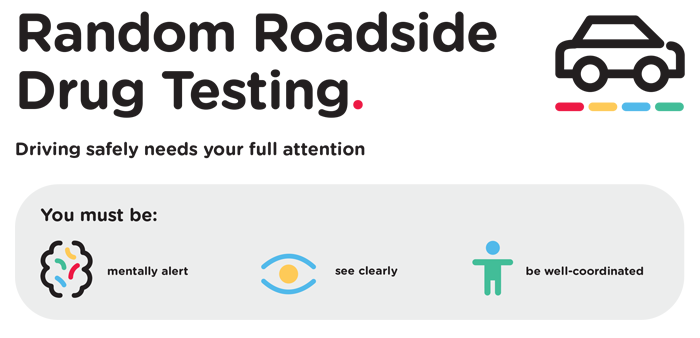 Random roadside drug testing happens in every state and territory across Australia. So, what happens at a roadside drug test?
This print-ready PDF is available in English, Arabic اَلْعَرَبِيَّةُ, Hindi हिन्दी, Punjabi ਪੰਜਾਬੀ, Simplified Chinese 汉字, and Vietnamese tiếng Việt.
It is a quick guide on what to expect from a roadside drug test, what the test detects and information on how long different drugs stay in a person's system.