The Party Dilemma - 'yes' or 'no'?
There's a party on the horizon and your young person wants to go – because 'everyone else' is going!
But, how do you know whether to say 'yes' or 'no'?
You might have concerns about who is attending, who is supervising and if alcohol will be provided.
Try these tips to help you make an informed decision.
Contact the host
First, find out what sort of party it's going to be.
Some good questions to ask the host (parent/guardian) are:
what are the ages of the attendees?
will there be supervision and how many adults will be supervising?
will food be provided?
will there be alcohol at the party? (make sure you let the host know if you give permission for your young person to drink alcohol or not)
are there plans for preventing gate crashers?
when will the party start and end? (so you can organise safe transport home.)35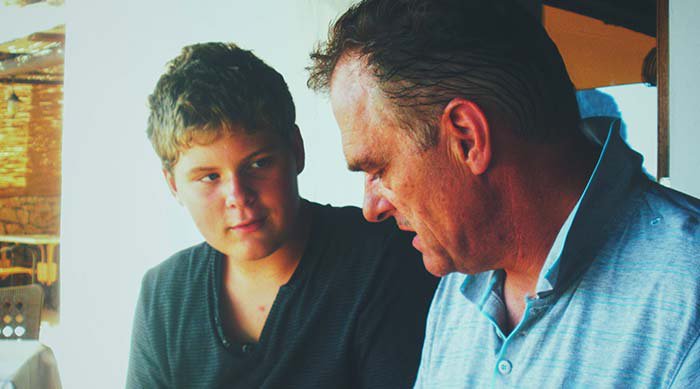 Give your young person safe partying tips
If you do say 'yes' to a party, it's the ideal time to have The Other Talk and them with knowledge and techniques to reduce potential harm.
Make your views on alcohol and drugs clear and help them to say 'no'
If you don't want your young person to drink alcohol at a party, make sure you let the host know.
You can brainstorm ways of saying 'no' to alcohol and drugs with your young person, like having a good excuse ready: 'I'm playing in a big game tomorrow' or 'I'm on antibiotics'. Work together to come up with excuses that aren't embarrassing. They can also just hold any alcoholic drink they are given and put it down later.
More information on peer pressure and how to say no.
Have a plan for the night
Agree how your young person will get home, to ensure they don't get into a car with a driver who has been drinking, is affected by other drugs or doesn't have a licence.
You can also help them develop a plan with their friends around what they will do if they lose each other, such as nominating a meeting place, having phone numbers written on a piece of paper in case phones get lost or batteries die, and who to call in an emergency.
Let your young person know you are always available to pick them up if they feel unsafe.
Encourage them to stay with their friends
Talk about why it's important to stick with their friends, and let their friends know where they are going, what they are doing and who they are with, if they do leave them.
Discuss how your young person can look after their friends. You could talk about how a fight could be defused and what to do if someone becomes intoxicated or unwell.
It's important to encourage your young person to look after a friend who is intoxicated by staying with them, putting them on their side (recovery position) in case they vomit, and calling triple zero (000) if they pass out or are in trouble.
Let them know it's OK to call you or triple zero if they are scared or affected by alcohol or other drugs and that an ambulance will not call the police if someone has been underage drinking or taken drugs.
Randolph KA, Cheatham LP, Weiss UK, Williams J. Exposure to Parent and Peer Alcohol Use and the Risk of Drinking Onset and Escalation Among Adolescents. Child & Adolescent Social Work Journal. 2018;35(2):97-106.
Larm P, Livingston M, Svensson J, Leifman H, Raninen J. The increased trend of non-drinking in adolescence: The role of parental monitoring and attitudes toward offspring drinking. Drug & Alcohol Review. 2018;37:S34-S41.
Yap MBH, Cheong TWK, Zaravinos-Tsakos F, Lubman DI, Jorm AF. Modifiable parenting factors associated with adolescent alcohol misuse: a systematic review and meta-analysis of longitudinal studies. Addiction. 2017;112(7):1142-62.
Smit K, Otten R, Voogt C, Kleinjan M, Engels R, Kuntsche E. Exposure to drinking mediates the association between parental alcohol use and preteen alcohol use. Addictive Behaviors. 2018;87:244-50.
Velleman R. Influences on how children and young people learn about and behave towards alcohol. Joseph Rowntree Foundation. 2009.
Jones SC, Magee CA. The role of family, friends and peers in A ustralian adolescent's alcohol consumption. Drug and alcohol review. 2014;33(3):304-13.
Sharmin S, Kypri K, Khanam M, Wadolowski M, Bruno R, Attia J, et al. Effects of parental alcohol rules on risky drinking and related problems in adolescence: Systematic review and meta-analysis. Drug and Alcohol Dependence. 2017;178:243-56.
National Health and Medical Research Council. Draft Australian Guidelines to Reduce Health Risks from Drinking Alcohol. Australian Government; 2020.
Positive Choices. Talking to a young person about alcohol and other drugs: Postive Choices; 2019. [Accessed March 15, 2021].
Spear LP. Effects of adolescent alcohol consumption on the brain and behaviour. Nature Reviews Neuroscience. 2018(4):197.
Guerri C, Pascual M. Impact of neuroimmune activation induced by alcohol or drug abuse on adolescent brain development. International Journal of Developmental Neuroscience. 2019;77:89-98.
Bonomo YA, Bowes G, Coffey C, Carlin JB, Patton GC. Teenage drinking and the onset of alcohol dependence: a cohort study over seven years. Addiction. 2004;99(12):1520-8.
Cancer Australia. Alcohol: Australian Government; 2021. [Accessed March 15, 2021].
World Health Organization. The health and social effects of nonmedical cannabis use. Switzerland: World Health Organization; 2016.
Colizzi M, Bhattacharyya S. Cannabis use and the development of tolerance: a systematic review of human evidence. Neuroscience & Biobehavioral Reviews. 2018;93:1-25.
Scott JC, Slomiak ST, Jones JD, Rosen AF, Moore TM, Gur RC. Association of cannabis with cognitive functioning in adolescents and young adults: a systematic review and meta-analysis. JAMA psychiatry. 2018;75(6):585-95.
Lowe DJE, Sasiadek JD, Coles AS, George TP. Cannabis and mental illness: a review. European Archives of Psychiatry and Clinical Neuroscience. 2019;269(1):107-20.
Copeland J. Changes in cannabis use among young people: impact on mental health. Current opinion in psychiatry. 2013;26(4):325-9.
Wilkinson ST, Radhakrishnan R, D'Souza DC. Impact of Cannabis Use on the Development of Psychotic Disorders. Current Addiction Reports. 2014;1(2):115-28.
Palamar JJ, Barratt MJ. Synthetic cannabinoids: undesirable alternatives to natural marijuana. The American Journal of Drug and Alcohol Abuse. 2016;42(4):371-3.
National Health and Medical Research Council. Caring for people who sniff petrol or other volatile substances: a quick reference guide for health workers. Melbourne; 2011.
Campbell A. The Australian Illicit Drug Guide: Every Person's Guide to Illicit Drugs--Their Use, Effects and History, Treatment Options and Legal Penalties: Black Inc; 2001.
Crossin R, Scott D, Witt KG, Duncan JR, Smith K, Lubman DI. Acute harms associated with inhalant misuse: Co-morbidities and trends relative to age and gender among ambulance attendees. Drug and Alcohol Dependence. 2018;190:46-53.
Papanastasiou C, Dietze, P. Just a laughing matter? Nitrous oxide use among a group of regular psychostimulant users in Melbourne, Victoria. Melbourne: Centre for Population Health, Burnet Institute; 2013.
Greenhalgh E, Jenkins S, Scollo MM. Key Australian and international position statements on e-cigarettes, health, and options for regulation: Cancer Council Victoria; 2020 [Accessed March 15, 2021].
World Health Organization. WHO Study Group on Tobacco Product Regulation: Report on the Scientific Basis of Tobacco Product Regulation. 2008. Report No.: 955.
Positive Choices. Electronic Cigarettes and Vaping: Factsheet. University of Sydney: Matilda Centre for Research in Mental Health and Substance Use; 2020.
Cao DJ, Aldy K, Hsu S, McGetrick M, Verbeck G, De Silva I, et al. Review of Health Consequences of Electronic Cigarettes and the Outbreak of Electronic Cigarette, or Vaping, Product Use-Associated Lung Injury. Journal of Medical Toxicology. 2020;16(3):295-310.
Pisinger C, Døssing M. A systematic review of health effects of electronic cigarettes. Preventive Medicine. 2014;69:248-60.
Erku DA, Morphett K, Steadman KJ, Gartner CE. Policy Debates Regarding Nicotine Vaping Products in Australia: A Qualitative Analysis of Submissions to a Government Inquiry from Health and Medical Organisations. International journal of environmental research and public health. 2019;16(22):4555.
Black E, Shakeshaft, A, Newton, N, Teesson, M, Farrell, M, Rodriguez, D. "Party Drugs"/MDMA/Ecstasy - What you need to know. UNSW Sydney: National Drug and Alcohol Research Centre; 2017.
Brands B, Sproule, B, Marshman, J. Drugs & Drug Abuse Third ed. Ontario: Addiction Research Foundation; 1998.
Upfal J. The Australian Drug Guide: Every Person's Guide to Prescription and Over-the-counter Medicines, Street Drugs, Vaccines, Vitamins and Minerals. 7th ed. Melbourne: Black Inc.; 2006.
State Library of NSW. Chapter 4: What the law deals with: State Library New South Wales; 2016. [Accessed March 15, 2021].
Positive Choices. Drug and Alcohol Education: Parent Booklet: The Matilda Centre, National Drug & Alcohol Research Centre, UNSW, National Drug Research Institute, Curtin University.; 2019. [Accessed  March 15, 2021].