Treatment for alcohol or drug use
If your alcohol or drug use is affecting your physical and/or mental health, family, relationships, work, school, financial or other life situation, you should seek help.
Support services are available for you, as well as for your family and friends if they feel it would help them. Your treatment will be developed in consultation with you and will be influenced by your specific needs. The type of treatment you receive may change over time, but you will be consulted and involved in the process.
If you are using alcohol or drugs and are not interested in seeking treatment, it is still a good idea to have a regular check-up by your GP.

How can I get help?
Most alcohol and drug treatment services accept self-referral – this means that a person can contact them directly to arrange an assessment. To find and discuss treatment services call the Alcohol and Drug Information Service in your state or territory:
ACT (02) 5124 9977
NSW (02) 9361 8000
1800 422 599 (outside Sydney)
NT 1800 131 350
Qld 1800 177 833
SA 1300 131 340
Tas 1800 250 015
Vic 1300 85 85 84 (information)
1800 888 236 (counselling)
WA (08) 9442 5000
1800 198 024 (outside Perth)
Your doctor can also provide a referral to a specialist drug treatment service, as well as information and support and ongoing treatment once your involvement with the specialist service has been completed. It is important to remember that not everyone will require specialist treatment.
Privately funded treatment services may require a referral from a doctor, so it is a good idea to check first. After you have contacted a treatment service, an assessment will be arranged. This may be done over the phone, or face-to-face at first, and then your options for treatment can be discussed. There may be a waiting list for some services, but if the appropriate treatment is not available at a particular agency, referral can be made to services elsewhere. If you are currently waiting for treatment and looking for some support, you can access help by calling ADIS (numbers listed above) or visiting counsellingonline.
What kinds of treatment are available?
A range of treatment options is available to both private and public patients, which may be combined. They include:
Residential services provide a supported, live-in environment for people to withdraw safely from alcohol or drug dependency ina supervised facility or hospital. These facilities are constantly staffed and may offer individual and group counselling, and peersupport.
Non-residential services are community-based. This means that you are not required to live in a facility or hospital for theduration of your treatment. Non-residential services are delivered through catchments and you are referred to services inyour local area. Examples of non-residential services include counselling, non-residential withdrawal and therapeutic dayrehabilitation.
Rehabilitation programs provide accommodation as well as a structured care plan and can last from a few weeks to several years. They don't usually provide withdrawal medication, so it's important that you've already completed your withdrawal treatment prior to admission.
Social support services can provide you with housing, financial, legal, general health, dental and other assistance.
Dual diagnosis services are those that cater for people experiencing both substance and mental health issues, known as 'dual diagnosis'. A diagnosis of both substance use and mental health disorders is common and requires services to respond to both issues.
Peer support programs are usually facilitated by individuals with personal experience of substance use or dependency, rather than a health professional. Alcoholics Anonymous and Narcotics Anonymous are examples of peer support programs.
Counselling is the most common type of treatment. It can take many different forms such as talking about your problems, changing your thinking patterns or planning how to manage difficult situations. Counselling services can be offered in person, over the phone or online.
Pharmacotherapy Using a medication to replace a drug is called 'substitution pharmacotherapy.' The medication is given as a prescribed dose of a drug to reduce cravings. This is only available for some drugs, and your doctor or treatment service can give you more information about what's available for your specific situation.
Withdrawal or detoxification (detox) involves stopping or reducing your substance use. Many people experience symptoms during withdrawal because of their physical or psychological dependence. Detoxing or withdrawing without engaging in other treatments can lead to relapse. It is important to explore complementary treatments such as counselling, peer support or rehabilitation, to support you during or after withdrawing from substance use.
Family Support Services are available to support those around you who may be affected by your drug use. As well as providing understanding, they can provide information about how best to help during treatment. Family Drug Support Australia-wide: 1300 368 186 or Family Drug Help: 1300 660 068.
How much will it cost?
There may be minimal costs for some services in the public sector, but a number of different treatment options (such as counselling and withdrawal) are generally free or low-cost. You will have to pay for any treatment undertaken at private alcohol and drug services. Residential not-for-profit services usually ask for a contribution from residents on benefits (e.g. Newstart) while they remain in residential treatment.
Before you start treatment, contact Medicare and/or your private health insurer, if you have one, to confirm exactly what you're covered for. Private health insurance is recommended if you wish to access the private treatment sector.
---
Path2Help
Not sure what you are looking for? Try our intuitive Path2Help tool and be matched with support information and services tailored to you.
Find out more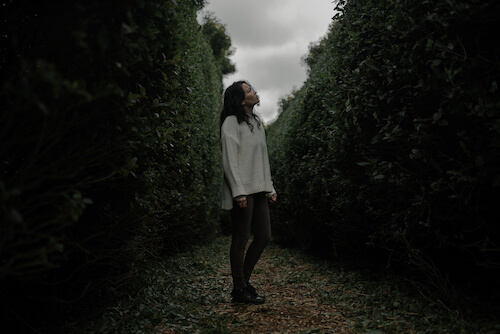 You do not have to deal with drug issues alone. For information and advice call DrugInfo on 1300 85 85 84
For tips and support on dealing with a friend or family member who is using drugs contact Family Drug Help on 1300 660 068
Treatment for alcohol or drug use is available for download in a number of languages: