Treatment for alcohol or drug use
When you're looking for alcohol and other drug treatment for yourself or a loved one, it can be difficult to know what to look for in a provider. This can be an emotional time and knowing what to expect can help you decide what treatment might be suitable.
If your alcohol or drug use is negatively impacting your life, or you're experiencing a dependency, there's help available.
Your treatment will be developed in consultation with you and be influenced by your specific needs. The type of treatment you receive may change over time, but you will be involved in the process.
When seeking support for alcohol and drug treatment, it's important to remember this is only part of what you or someone you care about might need. Your service may link you in with services that can provide additional support such as housing, peer support, welfare, etc.1
If you don't want to seek treatment, it's still a good idea to have a regular check-up with your GP.

How can I get help?
Most alcohol and drug treatment services accept self-referral – this means you can contact them directly to arrange an assessment.
To find treatment services in your state or territory you can call the National Drug and Alcohol Hotline: 1800 250 015.
Privately funded treatment services may require a referral from a doctor, so it's a good idea to check with the service first.
After you've contacted a treatment service, an assessment will be organised.
This may be done over the phone, or face-to-face, and then your options for treatment can be discussed. It's important to remember that not everyone will require specialist treatment.
There may be a waiting list for some services, these can vary. If treatment is not available at a particular agency, a referral can be made to another service.
If you're waiting for treatment and require support, you can speak to a counsellor over the phone by calling 1800 250 015 or online by visiting counselling online.
What is alcohol and other drug treatment?
State, territory, and federal governments fund government and non-government agencies to deliver a wide range of alcohol and other drug (AOD) treatment services. These public treatment services can be delivered in residential settings and in the community.2
There are many different treatment options available for people wanting support for their substance use. They include:
Many people experience symptoms during withdrawal because of their physical or psychological dependence. Detoxing or withdrawing without engaging in other treatments can lead to relapse.
It's important to explore other treatments such as counselling, peer support, or rehabilitation, to support you during or after withdrawal.
Residential detoxification services provide a supported, live-in environment for people to withdraw safely from alcohol or drug dependency in a supervised facility or hospital.
Home-based withdrawal services provide support from an outreach worker or withdrawal nurse to help you withdraw safely at home.
Residential rehabilitation involves a structured live in program that can range from three to 18 months. They don't usually provide withdrawal medication, so it's important you've already completed your withdrawal treatment prior to admission. Find out more about residential rehabilitation in our Insights article.
Supported accommodation provides support and accommodation for people recovering from substance dependence.
Community-based services include counselling, outreach services, care and recovery, non-residential withdrawal and day programs.
Some services and programs are aimed at supporting the AOD related challenges of specific communities. For example, young people, LGBTIQA+ or Aboriginal and Torres Strait Islander communities.
Social support services can provide you with housing, gambling, financial, legal, general health, dental and other assistance.
Dual diagnosis services are for people experiencing both substance use and mental health diagnosable conditions, known as 'dual diagnosis' or 'co-occurring'. Many AOD services now have dual diagnosis specific workers or work closely with mental health services to provide integrated care.
Peer support programs are usually run by people with personal experience of substance use or dependency, rather than a health professional. Alcoholics Anonymous (AA) and Narcotics Anonymous (NA) are examples of peer support programs.
Counselling is the most common type of treatment. It can take many different forms such as talking about your problems, changing your thinking patterns, or planning how to manage difficult situations. Counselling services can be offered in person, over the phone, or online.
Pharmacotherapy involves using a medication to replace a drug, called 'substitution pharmacotherapy'. The medication works by reducing cravings and withdrawal symptoms. This is only available for some drugs, and your doctor or treatment service can give you more information about what's available for your specific situation.
Needle Syringe Programs (NSP) are public health programs that support people who inject drugs by giving them access to free and sterile injecting equipment and a safe space to dispose of used equipment. The program aims to reduce harm and minimise the spread of blood-borne viruses among people who inject drugs, and also offers education, condoms, and referrals, when appropriate. The program can be delivered in different ways, such as a fixed site or outreach.
Medically Supervised Injecting Rooms (MSIR) are health settings where people can inject drugs under medical supervision. This means if someone overdoses, a staff member can respond immediately. You can also access other health services such as mental health support, drug treatment, wound care and blood testing.
There are a range of support options available to young people and their networks.
Youth-friendly non-judgmental outreach support, counselling, case management where workers meet young people where they're at and try to create safer more inclusive spaces to share their AOD needs.
Day programs and drop-in centres are spaces staffed by youth workers, available to young people who want a place to visit during the day, have limited supports, and are experiencing challenges with work and school. Young people can get involved in programs, fun activities, access medical care, get help for their mental health, and basic needs such as showers or doing laundry.
Family focused support typically involves counselling between young person and their family, with the aim to improve the relationship through understanding and gain strategies for managing relationship conflict.
Youth specific home-based withdrawal involves a young person being supported by outreach workers or withdrawal nurses to help them withdraw safely at home.
Youth residential detoxification (for 12–21 or 25 years, depending on the service provider) involves safe and supportive environments staffed 24/7 by youth AOD workers where a young person is supported to withdraw safely and/or achieve other treatment goals.
Residential rehabilitation (for 16-20 or 25 years, depending on the service provider) involves a young person living with a group of others in 24-hour accommodation staffed by AOD support workers to help them achieve their treatment goals. Involves a structured therapeutic program, i.e. psychosocial education, life skills, group and individual therapy, art, music, animal care, etc.
Aboriginal and Torres Strait Islander Residential Rehabilitation (16-25 years) is a 12-bed residential rehabilitation service for young Aboriginal people.
Dual diagnosis care involves treating a young person's mental health and AOD needs at the same time.
E-support via phone or online.
Tailored services for specific populations such as young parents, or forensic support for young people engaged in the criminal justice system.
Family Support Services are available to support those around you who may be affected by your drug use. As well as providing understanding, they can provide information about how best to help during treatment.
Family Drug Help (VIC, SA, TAS): 1300 660 068
Family Drug Support (NSW, QLD, NT and ACT): 1300 368 186
How much will it cost?
There may be minimal costs for some public sector services, but many treatment options (such as counselling and withdrawal) are generally free or low-cost.
You will have to pay for any treatment undertaken at private alcohol and drug services. These costs can vary, check with the provider about their specific costs.
Residential not-for-profit services usually ask for a contribution from residents on benefits (e.g. Newstart) while they remain in residential treatment.
Before you start treatment, contact Medicare and/or your private health insurer (if you have one) to confirm exactly what you're covered for. Private health insurance may cover some costs if you wish to access the private treatment sector.
What are treatments based on?
The National Framework for Alcohol, Tobacco, and other Drug Treatment 2019-2029 provides principles on what treatment should look like across Australia.
Person-centered
Treatment is focused on your needs, rights, and preferences, and that you are included in the decisions that affect you.
Equitable and accessible
Every person should have an equal opportunity and right to seek alcohol and other drug treatment that is accessible and timely.
Evidence-informed
Every person has the right to receive high-quality, safe, and effective alcohol and other drug treatment.
Culturally responsive
Every person has the right to treatments that are culturally appropriate for them and for them to be delivered in a safe, trauma-informed, and respectful manner.
Holistic and coordinated
People seeking alcohol and other drug treatment often experience co-occurring physical health, mental health, and social challenges. Working closely with general health, mental health, and social welfare, and other relevant services can help provide a holistic and integrated approach to treatment.
Non-judgmental, non-stigmatising, and non-discriminatory
Every person has the right to access treatment at the same level without experiencing stigma, discrimination, and judgement. This means you and your family, friends, and loved ones, should be treated with respect and dignity.1
These principles are based on human rights, the right to health care and equal treatment.
From November 28, 2022, all alcohol and other drug service providers must meet the requirements of the National Quality Framework for Drug and Alcohol Treatment Services.3
These standards apply to all alcohol and drug treatment service types, locations, and interventions, and are here to support decision making and make sure services deliver safe and high quality treatment.1, 3, 4
If you decide to engage with a private treatment provider, it's important to gather as much information as possible on:
the type of treatments they provide
the qualifications of their staff
the quality of the facilities
the provider's alignment with the National Quality Framework.
Recently, a review was completed by the Health Complaints Commissioner on private AOD treatment providers in Victoria. You can read the report on the HCC website. This can help you make a more informed decision.
What does alcohol and drug treatment look like in Australia?
In 2020 – 2021 in Australia:
counselling was the most common AOD treatment
the most common and primary drugs people sought treatment for were:
alcohol (37%) - most common for older people aged 40 and over
amphetamines (24%) - most common for people aged 20-39
cannabis (19%) - most common for young people aged 10-19
and heroin (4.6%)
around 139,300 people aged 10 and over received AOD treatment
most people (93%) received treatment for their own use
over half (52%) of this group were in the 20-39 year age group
over 6 in 10 (60%) were male.2, 5
Many people experiment with alcohol and other drugs and don't experience significant harm, but if you are worried about yourself or a loved one, help is always available.
Path2Help
Not sure what you are looking for? Try our intuitive Path2Help tool and be matched with support information and services tailored to you.
Find out more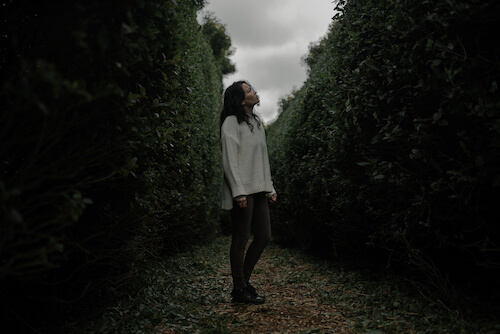 National Alcohol & Other Drug hotline 1800 250 015
For tips and support on dealing with a friend or family member who is using drugs contact Family Drug Help on 1300 660 068