Our people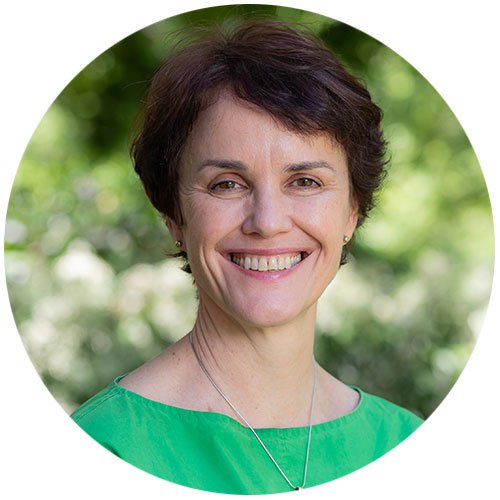 Dr. Erin Lalor – Chief Executive Officer
Dr. Erin Lalor was appointed Chief Executive Officer of the Alcohol and Drug Foundation in November 2017. Erin has over 20 years of leadership experience in the health sector, working in clinical, academic and executive roles, and was most recently the CEO of the National Stroke Foundation and a Director of the World Stroke Organisation. She sits on a number of advisory committees in relation to public health, clinical improvements and evidence based approaches to healthcare delivery. Erin has a strong track record in developing and strengthening organisations and brings a vast range of skills and experience to the ADF. She has a Bachelor of Applied Science (Speech and Hearing Science) and completed her PhD in 1997.
Glen Douglas – Chief Operating Officer
Glen Douglas joined the Alcohol and Drug Foundation as our Chief Operating Officer in March 2018. Glen previously held various high-level consulting roles providing operational and strategic leadership to a number of start-up and established businesses. Prior to that, Glen spent 10 years in various executive leadership roles within Australia Post, as well as time at NAB, Barclays Bank UK and British Telecom in London. With a consultative, engaging and practical style, Glen has a long history developing people and teams to drive improvements for clients in systems and operational processes.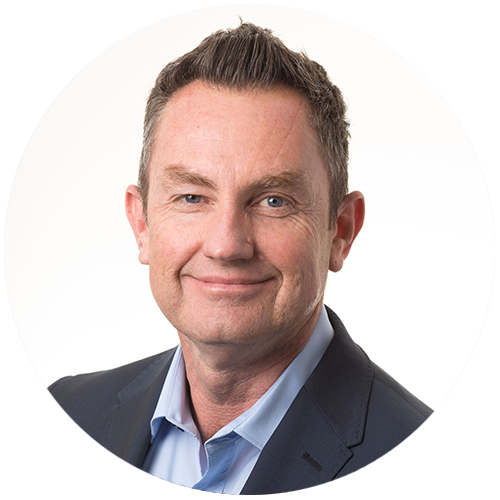 Greg Jennings - Head of Program Delivery
Greg has over 20 years of leadership experience in the not-for-profit and community services sectors, developing a range of business units that deliver quality programs and services to Australian communities. Employed by the YMCA for over 20 years, he was Executive Officer in the Commercial and Business Development unit and then moved on to National Commercial Manager at Belgravia Leisure. Greg has led innovative partnerships and created joint ventures which allowed the companies he has represented to expand their business opportunities. Greg's future focus is to work in new environments that allow him to continually develop, and add value through his leadership capabilities, strategic and operational alignment, business acumen and relationship building capacity.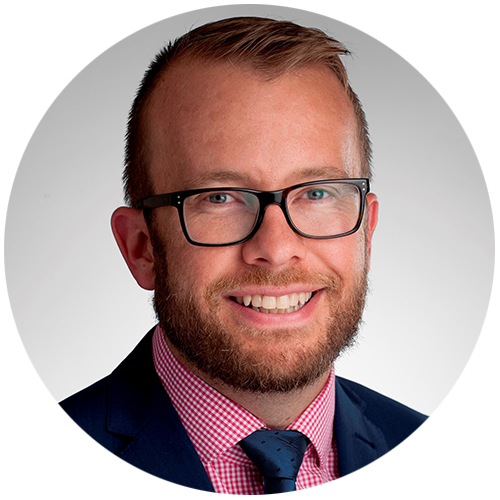 Craig Martin - Head of Evidence and Innovation
Craig has over 15 years of clinical, leadership and management experience in drug and alcohol and mental health services. He has worked across academic, government, not-for profit and commercial sectors. He has extensive experience and expertise in the synthesis of research, design through codesign methodologies, implementation and evaluation of innovative, evidence-based policy, guidelines and programs. He has worked with Movember Foundation, InnoWell and NSW Agency for Clinical Innovation. Craig has substantial experience and highly developed skills in stakeholder engagement and advocacy and the development of strategic partnerships with academic, clinical, government and community organisations in Australia, Canada, USA, UK and New Zealand.
Cinzia Marrocco – Head of Marketing & Communications
Cinzia Marrocco has joined the ADF having worked in Marketing and Communications for more than 15 years. With extensive experience building brands, overseeing digital projects, implementing effective strategies and building high performance teams to execute integrated campaigns, Cinzia is a leader who is passionate about advocacy, innovation, marketing, brand management, internal and external communication and fundraising.
Most recently she has held leadership and operations roles overseeing marketing, advertising and communications teams within Quit Victoria (part of Cancer Council Victoria) and YMCA Victoria.
---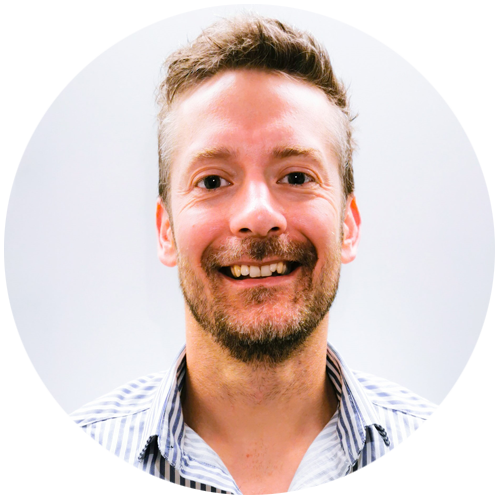 Lorenzo Woodford - New South Wales & Australian Capital Territory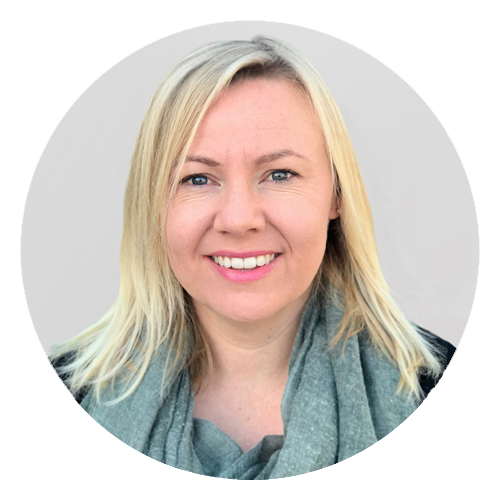 Sally Underdown – Northern Territory & South Australia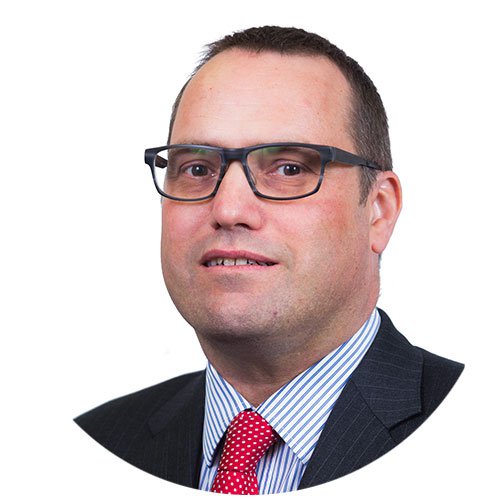 Martin Milne – Queensland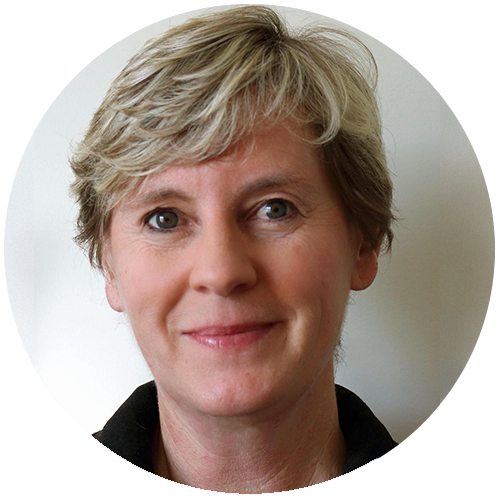 Jill Karena - Victoria & Tasmania
Greg Williams – Western Australia
---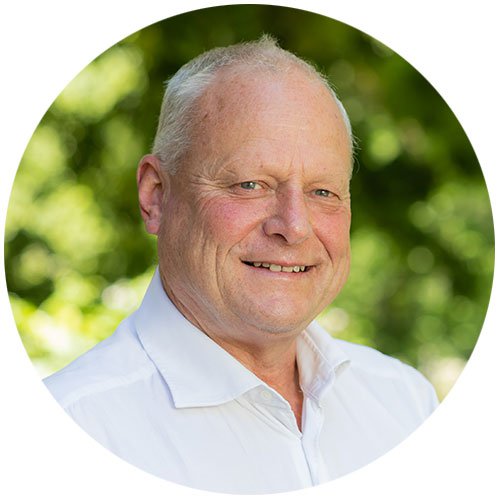 Michael Doery – Director (Chairman)
Michael Doery joined the Board in 2003 and soon became the Treasurer. He became Chair in December 2009. Michael has been a chartered accountant for over 25 years with much of that time spent with KPMG and predecessor firms in Australia and overseas. He is Managing Director of Viatek Services, a technology services-based organisation, offering tailored business solutions in print, telephony and IT. Michael is a director of various companies.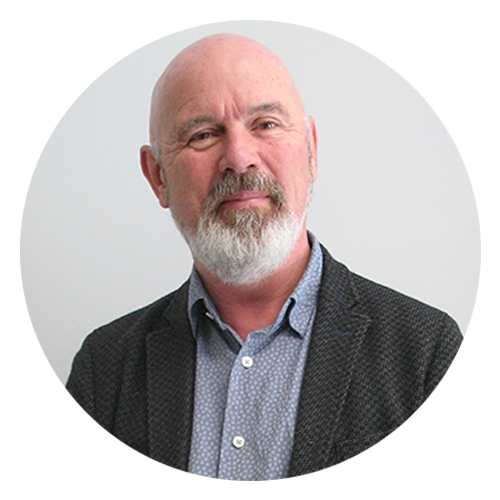 Professor Steve Allsop – Director
Prof Steve Allsop has been involved in prevention, treatment and policy research and practice, and service management for more than 35 years, working in both government and academic positions.
He has been the Director of two national drug research centres, in Adelaide (NCETA until 2000)) and subsequently Perth (NDRI until 2016), and for many years he worked with the Western Australian Government Drug and Alcohol Office, his most recent role as A/Executive Director. He has chaired national expert groups on responses to alcohol, co-existing mental health and drug problems, and contributed to national clinical practice guidelines.
Other recent and current roles include: Chair WA Network of Alcohol and Drug Agencies and Deputy Regional Editor for the international journal Addiction. In 2015 he received the Senior Scientist Award from the Australasian Professional Society on Alcohol and other Drugs and in 2017 was the winner of the National Honour Roll as part of the 2017 Alcohol and Drug Excellence and Innovation Awards.
Joshua Chalmers – Director
Joshua specialises in providing governance, risk and assurance services. Working with PwC for the last 19 years, he has significant experience helping Boards and executive management both as an independent Board member and as a consultant.
He helps organisations establish appropriate systems of governance and internal control including:
Effective design and operation of governance structures and bodi
Developing risk strategies, appetite, assessment, and risk monitoring and
Improving process controls and implementing audit and compliance
ICT project assurance and risk management work over inflight ICT programs
Financial rectification and assurance across complex capital
Qualifications and memberships:
Bachelor of Business, (Accounting and Information Technology) (BBus) Fellow of CPA Australia. (FCPA)
Certified Member Institute Internal Auditors (CMIIA)
Certified Agile Scrum Master.
Certified Project Gateway Auditor (Qld and ACT). Certified Prince 2 practitioner.
Independent Audit Committee Member.
Tanya Chikritzhs – Director
Professor Tanya Chikritzhs joined the ADF Board in 2010 and took on the role of Chair of the Research Advisory Committee in 2012. She is a Professor at the National Drug Research Institute (NDRI), Curtin University where her role is to lead the Alcohol Policy Research team. She has a background in epidemiology and biostatistics, is Principal Investigator for several national projects and has published over 100 peer reviewed journal papers and reports on the epidemiology of alcohol, alcohol policy and related areas. Tanya regularly contributes to discussions in the media on alcohol-related issues and is an advocate for evidence-based alcohol policy.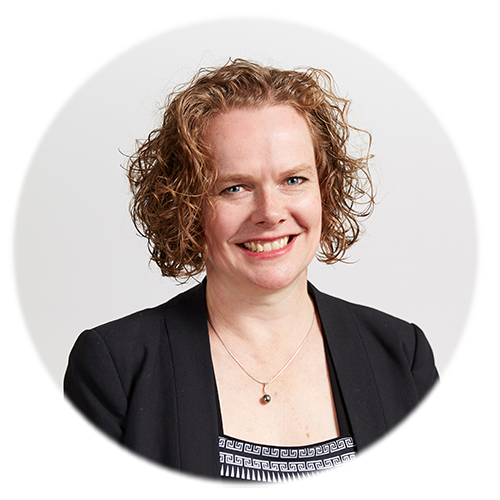 Genevieve Hawkins – Director
Genevieve joined the ADF Board in 2014 also taking on a role in the Audit and Risk Committee. Genevieve has extensive experience in enterprise risk management, health management and injury and illness prevention having worked in the health system, insurance and management consulting and bring this experience along with her current work as the General Manager – Insurance at Coles to her board role at the ADF.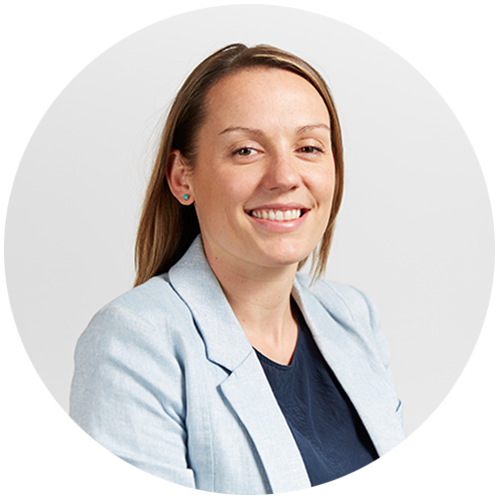 Jennifer Hendry – Director
Jen is a Senior Manager at PwC and brings over 10 years' experience consulting in People Transformation, supporting organisations to achieve their purpose through people by transforming attitudes, mindsets, beliefs, behaviours and skills. She has consulted in both the private and public sector, but now focuses on working with Government and NGO organisations on culture and transformation, leadership development and organisational design. Jen is also a volunteer with the Asylum Seeker Resource Centre and is a qualified yoga teacher. Jen joined the Board in November 2015.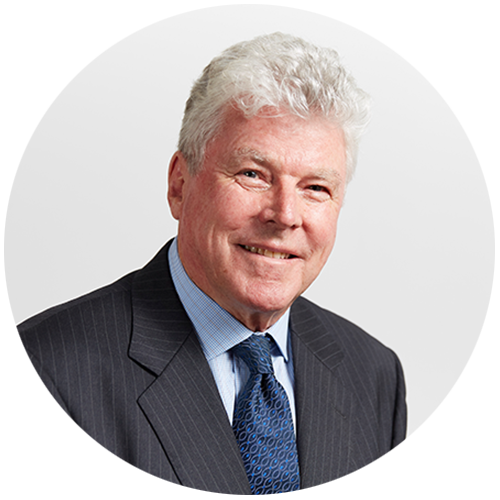 Peter Kendall – Director
Peter is skilled in brand strategy development, brand positioning, creation and implementation of communications programs, and has undertaken a broad range of brand/marketing audits, and research in childcare and early childhood education. He began his working life as a Management Trainee with advertising firm, Ogilvy & Mather Melbourne, with subsequent stints in both London & NZ. After a 20 year career in senior roles with a number of leading advertising agencies and having worked with a broad range of distinguished international and local brands, Peter formed Kendall +Partners, a marketing communications consultancy in 1998. He has held a number of directorships and management committee roles and is an immediate past president of VSL Ski Club. Peter joined the ADF Board in December 2015.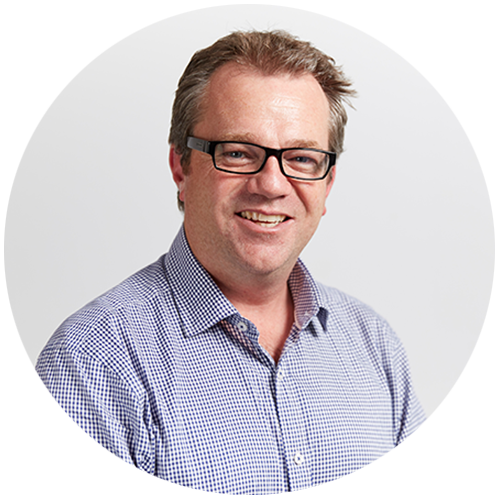 John Thompson – Director
John is Managing Director – Government Services at Dentsu Mitchell Media (DMM) Melbourne (formerly Mitchell & Partners, part of the global Dentsu Aegis Network Group). John is an experienced senior executive with significant work experience in corporate affairs, government relations, marketing and media. His 23-year career to date, John has been responsible and accountable for the leadership of a number of successful corporate affairs, government relations and marketing and media teams. Prior to joining Mitchell & Partners John held the role of Senior Manager of Road Safety and Marketing at the Transport Accident Commission (TAC), responsible for the road safety prevention program, advertising campaigns and education programs for nine years at the TAC. He has also held positions with VicUrban and the Essendon Football Club in previous years. John joined the ADF Board in December 2015.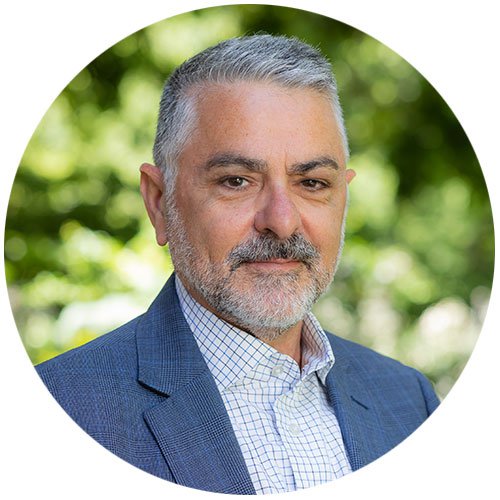 Serge Sardo – Director
Serge Sardo joined the ADF Board in 2020. Serge has accumulated over 13 years' experience as a CEO and non-executive director for not-for-profit or government organisations. Currently, Serge is the CEO of Better Place Australia, a community services organisation delivering family and mental health services across Victoria, predominantly to disadvantaged communities. In his previous role as the inaugural CEO of the Victorian Responsible Gambling Foundation, Serge was instrumental in establishing the Foundation as a world leader in adopting a public health framework in treating and preventing harm caused by gambling addiction.
Serge is also a non-Executive Director and Chair of the Finance, Risk and Governance Committee for the Family and Relationships Services Association, and a non-Executive Director for Scope Disability Services.
As a psychologist with over 20 years' experience, Serge has delivered and managed a wide variety of community based therapeutic and prevention services and has been a member of two Ministerial Advisory Councils at the state and federal level. With an MBA qualification and strong commercial experience, Serge also brings to the role expertise in marketing, social policy and advocacy.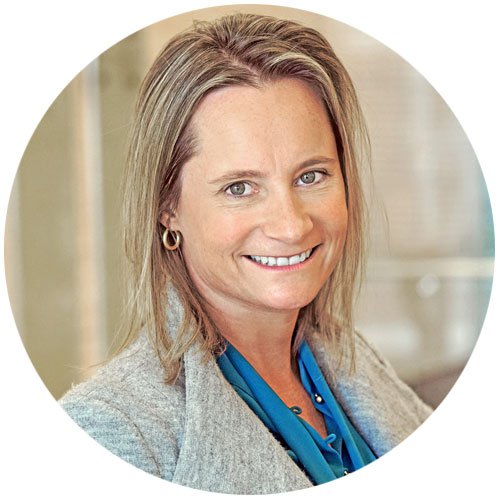 Karina Keisler - Director
Karina Keisler joined the Alcohol and Drug Foundation Board in 2020 and brings more than two decades' experience in reputation management and corporate affairs. She has led the communications and stakeholder engagement strategies for some of Australia's best known crisis recoveries.
In 2018 she was brought into Cricket Australia following the sandpaper scandal. Prior to this, Karina joined NBN Co in 2014 to help elevate the conversation above the politics and get Australians excited about a connected future. She led the corporate affairs team at Vodafone Australia following one of Australia's most widely known reputation crises #Vodafail and spent a decade at Telstra in corporate affairs.
A Member of the United Nations' Women's Committee for International Women's Day, Karina is an avid supporter of diversity in the workforce and a strong advocate for emerging female leaders through the Mentor Walks program. Karina holds a Masters of Communications from Deakin University.
---
Our writers and reviewers
Melinda Lucas (Knowledge Manager - Advocacy)
Melinda has a Bachelor of Health Science, post graduate qualifications in Clinical Science and Research Methods and a Masters in Public Health. Melinda has worked across many areas of health including 8 years teaching undergraduate Health Science, two years in residential AOD withdrawal and two years in the Knowledge and Information team at the ADF. Melinda has studied post graduate studies in Addictive Behaviours and is passionate about working to reduce stigma and discrimination towards people who use drugs.
Ian Comben (Information Officer)
Ian has a Bachelor of Public Health and a Graduate Diploma of Community Services/Welfare and worked in the Alcohol and other drug sector for over 10 years.
Sejla A Stammers (Information Officer)
Sejla is an Information Officer and has a Masters specialising in public health. She has over 5 years' experience working across a number of public health areas, including sexual and reproductive health, physical activity, and alcohol and other drugs. Prior to working in the public health sector, Sejla worked as a project engineer for 7 years, mostly in the private sector in Melbourne.
Laura Bajurny (Information Officer)
Laura Bajurny is an information officer with a BA in Political Science and Masters in Social Policy. She has been working in the alcohol and other drug field for the past 3.5 years, and is currently undertaking further study in neuroanatomy.