Our people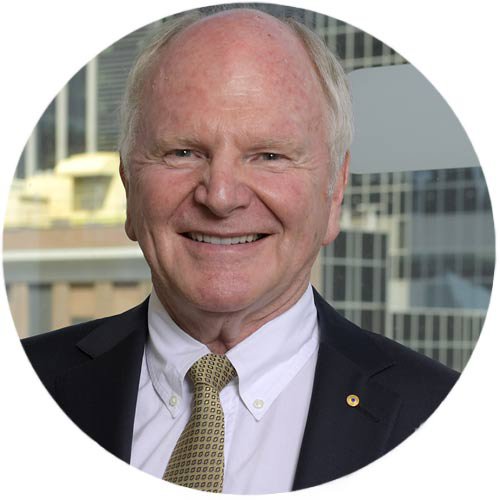 Peter Wilson – Chair
Appointed to the ADF Board as Chair in 2021.
Peter has extensive experience as Director and Chair of multiple corporate and not-for-profit Boards.
Current Board appointments as Chair include: Premier's Audit & Risk Committee (WA), Office of the Auditor-General, WA; Australian Network on Disability Ltd; Australian Retail Credit Association; Reciprocity and Data Exchange Administrator Ltd.; and, Chair of the PowerWater Board (NT).
Other appointments include: Chair of the Victorian Institute of Strategic Economic Studies (Victoria University), panel member at ARC Centre of Excellence into Population and Ageing Research (Sydney and Curtin Universities), and Advisor to the International Consortium for Research into Employment and Work (Monash University).
Recent academic appointments include Adjunct Professor in Management, Monash Business School (Monash University) and accredited PhD Supervisor, Latrobe Business School, (Latrobe University).
From 2006-20, Peter was Chair of the Australian HR Institute.
Professional experience includes executive roles in the Commonwealth and Victorian Treasuries, ANZ Bank, Amcor Limited, and Energy 21 (as CEO).
Previous Board experience includes: CPA Australia, Vision Super, the Commonwealth Safety Rehabilitation and Compensation Commission, Yarra Valley Water and International Federation of Accountants.
Peter has been awarded a Centenary Medal and was made a Member of the Order of Australia in 2005 for services to workplace relations, safety and community service.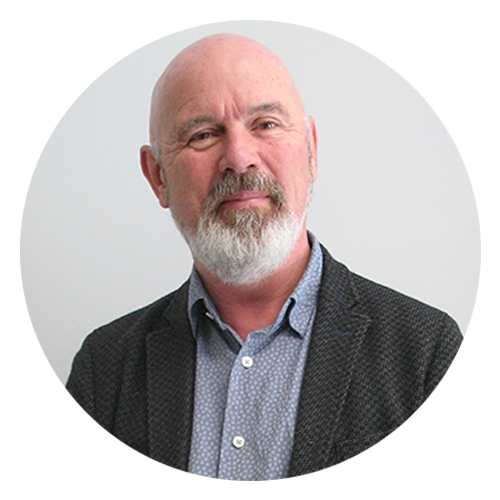 Professor Steve Allsop – Director
Prof Steve Allsop has been involved in prevention, treatment and policy research and practice, and service management for more than 40 years, working in both government, not for profit and academic positions.
He has been the Director of two national drug research centres, in Adelaide (NCETA until 2000) and subsequently Perth (NDRI until 2016). For many years he worked with the Western Australian Government Drug and Alcohol Office, his most recent role there as A/Executive Director and Deputy Chair of the Board.
Steve has chaired national expert groups on responses to alcohol, opioid dependence and co-existing mental health and drug problems and contributed to national clinical practice guidelines.
In 2015, he received the Senior Scientist Award from the Australasian Professional Society on Alcohol and other Drugs and in 2017 was the winner of the National Honour Roll as part of the 2017 Alcohol and Drug Excellence and Innovation Awards.
Other recent and current roles include: Chair of the Western Australia Alcohol and Other Drug Advisory Board, Chair WA Network of Alcohol and Drug Agencies, Deputy Chair of the Australian National Advisory Council on Alcohol and other Drugs (until 2021, currently member) and Deputy Regional Editor for the international journal Addiction.

Joshua Chalmers – Director
Joshua specialises in providing governance, risk and assurance services. Working with PwC for the last 19 years, he has significant experience helping Boards and executive management both as an independent Board member and as a consultant, helping organisations establish appropriate systems of governance and internal control.
Joshua's many qualifications and memberships include a Bachelor of Business, (Accounting and Information Technology), Fellow of CPA Australia, Certified Member Institute Internal Auditors, Certified Agile Scrum Master, Certified Project Gateway Auditor (QLD and ACT), Certified Prince 2 practitioner and Independent Audit Committee Member.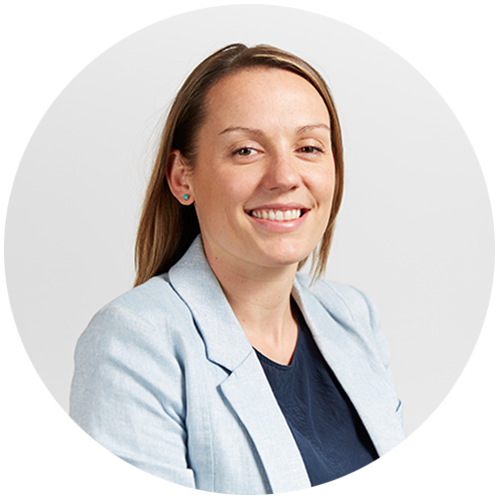 Jennifer Hendry – Director
Jen is a Director at Nous Group in their Organisational Performance and Leadership practice. She brings over 15 years' consulting experience in designing and implementing complex programs to improve workforce performance and enable transformation.
Jen has worked with clients across Europe and Australasia, and most enjoys bringing together her extensive skills in business transformation and coaching to support organisations, teams and individuals to solve complex problems and thrive through change.
Jen works predominantly with Government agencies and education providers to deliver culture, workforce, operating models and leadership change. She has volunteered with the Asylum Seeker Resource Centre and is a passionate yogi, teaching yoga in her hometown of Castlemaine in regional Victoria. Jen joined the Board in November 2015.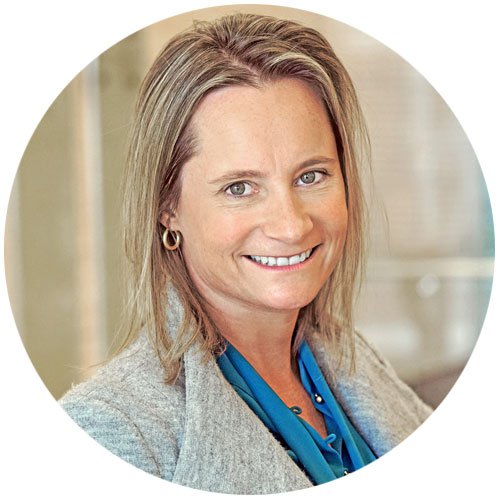 Karina Keisler - Director
Karina Keisler joined the Alcohol and Drug Foundation Board in 2020 and brings more than two decades' experience in reputation management and corporate affairs. She has led the communications and stakeholder engagement strategies for some of Australia's best known brands including Cricket Australia, NBNCo, Vodafone Australia and Telstra.
Karina now runs her own business, Hive Mind Australia, providing counsel to Boards and Executives on all matters reputation and is also Interim Executive for Australian Golf.
A Member of the United Nations' Women's Committee for International Women's Day, Karina is an avid supporter of diversity in the workforce and a strong advocate for emerging female leaders through the Mentor Walks program.
Karina has a Master of Communications from Deakin University and has post graduate degrees in Marketing and Human Resource Management. She was awarded a scholarship from Women on Boards in collaboration with BDO and Directors Australia to undertake the 2022 ESG Program.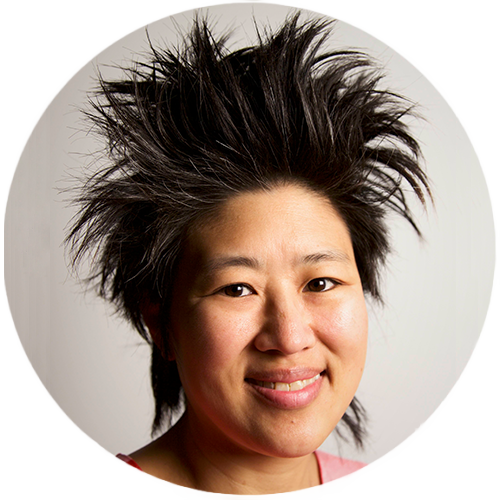 Associate Professor Kylie Lee - Director
Kylie joined the ADF Board in 2022. She is a researcher in alcohol and other drug use and deputy director of the Centre of Research Excellence in Indigenous Health and Alcohol (University of Sydney). Kylie co-leads the Aboriginal and Priority Populations research stream, Edith Collins Centre; Sydney Local Health District; is Adjunct Associate Professor; National Drug Research Institute, Curtin University; and Visiting Research Fellow at Burnet Institute and the Centre for Alcohol Policy Research, La Trobe University.
For more than 15 years, Kylie has worked with Aboriginal and Torres Strait Islander communities and health services to reduce harms from alcohol and other drugs. She leads a program of work to design better tools using digital platforms to measure drinking and other drug use. Kylie and her team have pioneered translational research approaches in this field, including a 2011 Australian Teachers of Media (ATOM) Award for a film on problem drinking.
Kylie was recognised with an Appreciation Award from the National Indigenous Drug and Alcohol Awards (2021) and a Mentor Award from the Australasian Professional Society on Alcohol and Drugs (2022). Kylie volunteers as a school council member in her local community.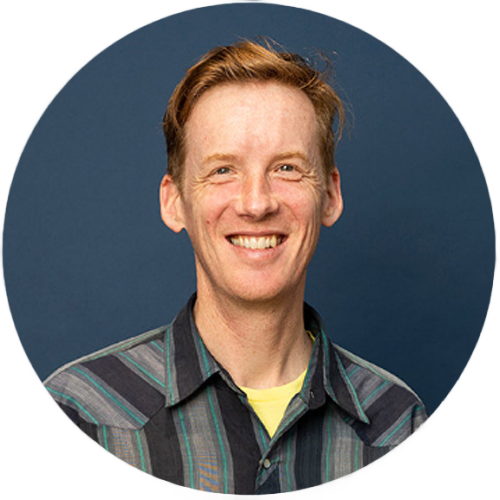 Associate Professor Michael Livingston - Director
Dr Livingston is a leading Australian alcohol policy researcher. His work is focussed on evaluating and understanding the effects of changes to alcohol policy, as well as developing a broader knowledge of the drivers of population changes in rates of drinking and alcohol-related harm.
Michael's PhD examined the relationship between changes in alcohol outlet density in Melbourne and rates of alcohol-related harms. He has worked on a range of projects covering trends in youth drinking, analyses of alcohol policy impacts and methodological work on alcohol measurement and surveys.
He is a member of the Technical Advisory Group for the National Drug Strategy Household Survey and was a key member of the NHMRC Expert Committee responsible for revising Australia's drinking guidelines.
Michael is an Associate Professor at the National Drug Research Institute; Adjunct Senior Research Fellow at CAPR, La Trobe University; as well as Honorary Senior Research Fellow at Karolinska Institute Sweden, Burnet Institute and Deakin University. He has published widely in the field and regularly presents his work to academic, government and community audiences. He has a national media profile on alcohol issues, appearing on television, radio, and in the print media.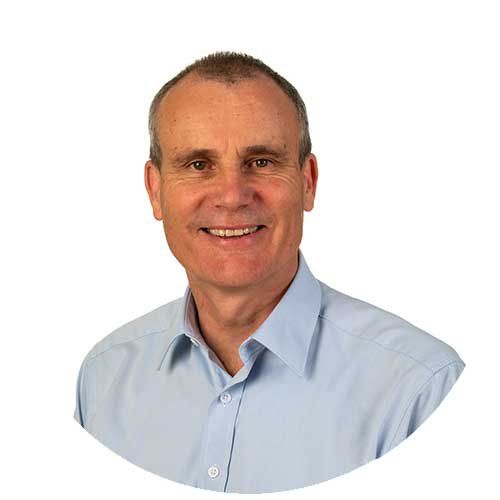 Barry Sandison - Director
Barry Sandison is a research fellow with the ANU School of Health and Medicine and the Paul Ramsay Foundation. He is also a Board member of Australia's National Research Organisation for Women's Safety, and one local Canberra not-for-profit, as well as a strategic advisor to a number of commercial and not-for-profit organisations.
With over 38 years' experience in the public sector across more than 13 agencies, his expertise covers a wide range of health and welfare-related work, with previous roles in both policy and service delivery.
Barry is known across the Australian Public Service and state and territories for his interest and leadership in data and information management. This interest and knowledge has been applied in both policy and service delivery roles, as well as his five years as the CEO of the nationally-recognised AIHW. He is now applying this enthusiasm in data and data capability to the not for profit sector.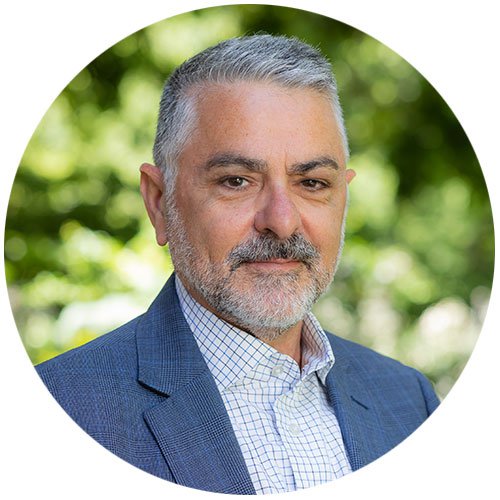 Serge Sardo – Director
Serge Sardo joined the ADF Board in 2020. Serge has accumulated over 15 years' experience as a CEO and non-executive Director for not-for-profit or government organisations. Currently, Serge is the CEO of Better Place Australia, a community services organisation delivering family and mental health services across Victoria, predominantly to disadvantaged communities.
In his previous role as the inaugural CEO of the Victorian Responsible Gambling Foundation, Serge was instrumental in establishing the Foundation as a world leader in adopting a public health framework in treating and preventing harm caused by gambling addiction.
Serge is also a non-executive Director and Chair of the Finance, Risk and Governance Committee for the Family and Relationships Services Association, and a non-executive Director for Scope Disability Services. Serge is also Vice President of Sandringham Secondary College.
As a psychologist with over 20 years' experience, Serge has delivered and managed a wide variety of community based therapeutic and prevention services and has been a member of two Ministerial Advisory Councils at the state and federal level. With an MBA qualification and strong commercial experience, Serge also brings to the role expertise in marketing, social policy and advocacy.
---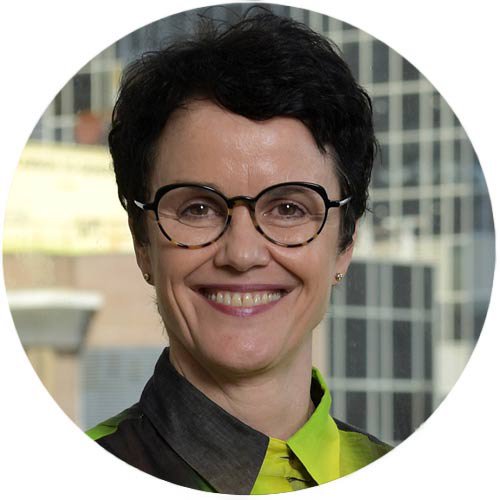 Dr. Erin Lalor – Chief Executive Officer
Dr. Erin Lalor AM was appointed Chief Executive Officer of the Alcohol and Drug Foundation in 2017.  She is a recognised leader in the health policy and not-for-profit sectors with over 20 years of experience as a clinician, researcher, advocate and leader. She is currently Deputy Chair of the Australian Institute of Health and Welfare and a member of the Australian National Advisory Council on Alcohol and Drugs.  Previously she was CEO of the National Stroke Foundation and a Director of the World Stroke Organisation and VincentCare.
Erin has a strong track record in developing and strengthening organisations and brings a vast range of skills and experience to the ADF. She is a graduate of the Senior Executive program at Columbia University and the Australian Institute of Company Directors, and has a Bachelor of Applied Science (Speech and Hearing Science) and a PhD in Cognitive Neuropsychology.
Erin was a Victorian finalist in the Telstra Business Woman of the Year Awards 2007 and 2013 and recognised as one of the Financial Review/Westpac Top 100 Women of Influence in 2013. She was awarded a Member of the Order of Australia in January 2019 for her services to health through the not-for-profit sector and to people with stroke.

Glen Douglas – Chief Operating Officer
Glen Douglas joined the Alcohol and Drug Foundation as our Chief Operating Officer in March 2018. Glen previously held various high-level consulting roles providing operational and strategic leadership to a number of start-up and established businesses. Prior to that, Glen spent 10 years in various executive leadership roles within Australia Post, as well as time at NAB, Barclays Bank UK and British Telecom in London. With a consultative, engaging and practical style, Glen has a long history developing people and teams to drive improvements for clients in systems and operational processes.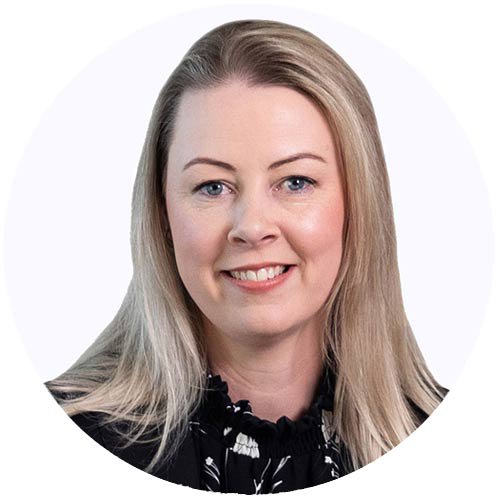 Dr. Sarah Gray - Head of Program Delivery
Dr. Sarah Gray joined the ADF in November 2022 after 20 years working in the criminal justice system. She is a senior executive with demonstrated experience leading high performing teams in both the public and private sectors, Sarah is passionate about social justice and harm prevention. In addition to developing services from the ground up, Sarah has designed numerous programs that aim to improve rehabilitation outcomes for justice-involved people. A values-driven leader, Sarah is committed to evidence-based practices and continual innovation of services to ensure quality outcomes for service users. 
Cinzia Marrocco – Head of Marketing and Communications
Cinzia Marrocco has joined the ADF having worked in Marketing and Communications for more than 15 years. With extensive experience building brands, overseeing digital projects, implementing effective strategies and building high performance teams to execute integrated campaigns, Cinzia is a leader who is passionate about advocacy, innovation, marketing, brand management, internal and external communication and fundraising.
Most recently she has held leadership and operations roles overseeing marketing, advertising and communications teams within Quit Victoria (part of Cancer Council Victoria) and YMCA Victoria.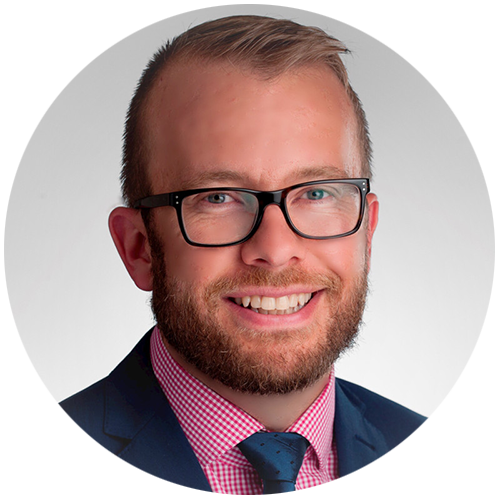 Craig Martin - Head of Evidence and Innovation
Craig has over 18 years of clinical, leadership and management experience in drug and alcohol and mental health services. He has worked across academic, government, not-for profit and commercial sectors. He has extensive experience and expertise in the synthesis of research, design through codesign methodologies, implementation and evaluation of innovative, evidence-based policy and programs, in addition to leadership and business management.
He has previously worked with Movember, InnoWell, NSW Health and NSW Agency for Clinical Innovation and lectured at Charles Sturt University. Craig completed a Master of Clinical Leadership in 2013 and a Master of Business Administration (Executive) at AGSM at UNSW in 2021.
---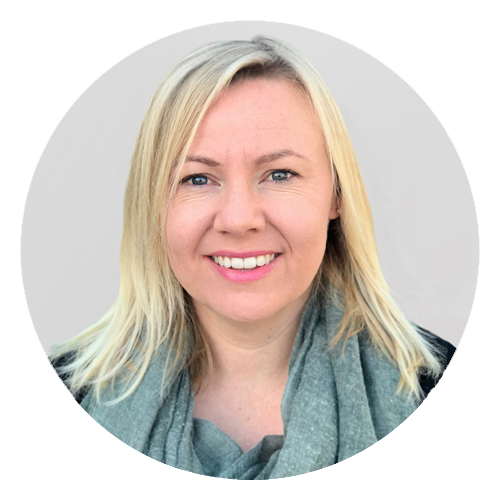 Sally Underdown – Northern Territory and South Australia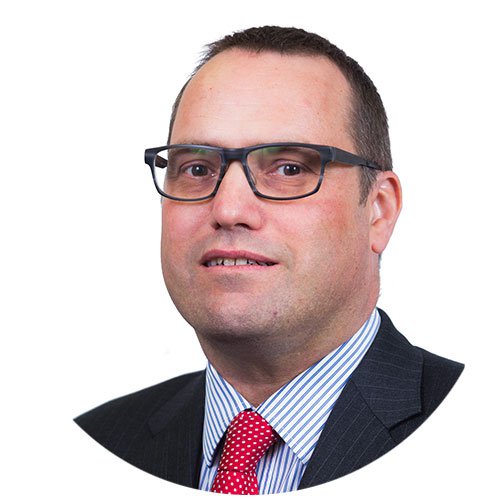 Martin Milne – Queensland

Greg Williams – Western Australia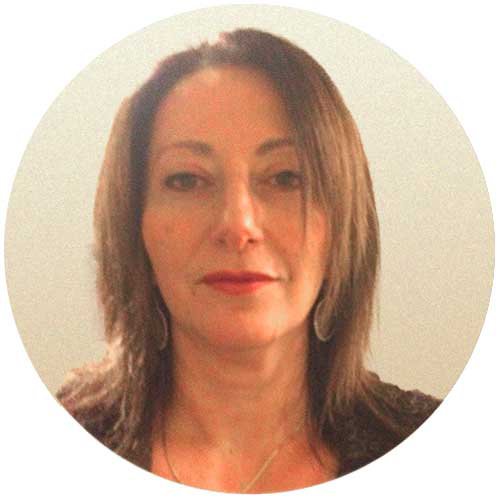 Mona Malouf – Victoria and Tasmania


Greg Howe - New South Wales and Australian Capital Territory