Psychedelics
Last published: November 23, 2023
What are psychedelics?
Psychedelics (also known as hallucinogens) are a class of psychoactive substances that produce changes in perception, mood and cognitive processes.1
Psychedelics affect all the senses, altering a person's thinking, sense of time and emotions. They can also cause a person to hallucinate—seeing or hearing things that do not exist or are distorted.1
Commonly used psychedelics
Explore psychedelics on the Drug Wheel
What do psychedelics look like?
There are many different kinds of psychedelics. Some occur naturally, in trees, vines, seeds, fungi and leaves. Others are made in laboratories.2 They come in many forms including tablets, blotter paper, dried mushrooms, powders and crystalline powders.
Types of psychedelics
LSD (Lysergic acid diethylamide) is made from a substance found in ergot, which is a fungus that infects rye.3
Psilocybin is a naturally occurring substance found in mushrooms and is found in many parts of the world.4
Mescaline is derived from the Mexican peyote and San Pedro cactus and produces similar effects to LSD.5
DMT (Diemethyltryptamine) is structurally similar to psilocin, an alkaloid found in psilocybin mushrooms. It can be synthesised in the laboratory but is also a naturally occurring component of several plants.4
2C-B (4-Bromo-2,5-dimethoxyphenethylamine) is a psychedelic drug first synthesised in 1974. 2C-B is considered both a psychedelic and a mild entactogenic. 'Entactogen' means 'touching within' and is a term used by psychiatrists to classify MDMA and related drugs.6
Peyote (Lophophora williamsii) is the most well-known and potent psychedelic cactus, although the smallest and slowest growing. Instead of growing upward to form a column, it grows as 'buttons' low to the ground. It has been used by Native Americans for over 5000 years.5
25[-x]-NBOMe (N-methoxybenzyl) is the name for a series of drugs that have psychedelics effects. Reports indicate that there are a number of different versions of NBOMe available – all with differing effects.7
How are they used?
Psychedelics have been used since ancient times by various cultures throughout the world for their mystical and spiritual associations. LSD, magic mushrooms, Mescaline and DMT are usually swallowed, smoked or inhaled. Mushrooms are usually eaten fresh, cooked or brewed into a 'tea'.
Occasionally, they may be mixed with tobacco or cannabis and smoked. Mescaline is usually swallowed. Peyote buttons may be ground into a powder and smoked with cannabis or tobacco. The buttons can also be chewed or soaked in water to produce a liquid.
Most forms of NBOMe are inactive if swallowed, and the most common methods of taking them are under the tongue, held in the cheek or snorted.
Generally, people who use psychedelics don't take them on a regular basis, but on occasions that may be weeks or months apart.
Effects of psychedelics
There is no safe level of drug use. Use of any drug always carries some risk. It's important to be careful when taking any type of drug.
Psychedelics affect everyone differently, based on:
size, weight and health
whether the person is used to taking it
whether other drugs are taken around the same time
the amount taken
the strength of the drug (varies from batch to batch)
environment (where the drug is taken).
The effects of psychedelics can last several hours and vary a lot, depending on the type of psychedelic used.
feelings of euphoria
sense of relaxation and wellbeing
seeing and hearing things that aren't there
confusion and trouble concentrating
dizziness
blurred vision
clumsiness
fast or irregular heart beat
breathing quickly
vomiting
sweating and chills
numbness.6,7
Impact of mood and environment
Drugs that affect a person's mental state (psychoactive drugs) can also have varied effects depending on a person's mood (often called the 'set') or the environment they are in (the 'setting').
Set: a person's state of mind, previous encounters with psychedelic drugs, and expectations of what's going to happen. For example, feelings of stress or anxiety before using psychedelic drugs may result in an unpleasant experience (bad trip).9
Setting: the environment in which someone consumes psychedelic drugs – whether it's known and familiar, who they're with, if they're indoors or outdoors, the type of music and light. For example, using psychedelics in a calm, quiet and relaxed environment can lead to, or contribute to, a pleasant experience but being in a noisy, crowded place may result in a negative experience.9
Being in a good state of mind, with trusted friends and a safe environment before taking psychedelics reduces the risk of having a bad trip.
Bad trips
Sometimes you can experience a 'bad trip', which is frightening and disturbing hallucinations. This can lead to panic and unpredictable behaviour, like running across a road or attempting suicide.
If you take a large amount or have a strong batch, you are likely to experience negative effects of psychedelics.3,9
Flashbacks
The most common long-term effect of psychedelic use is the 'flashback'. Flashbacks are a re-experience of the drug and can occur days, weeks, months and even years later.
Flashbacks can be triggered by the use of other drugs or by stress, fatigue or physical exercise. The flashback experience can range from being pleasant to causing severe feelings of anxiety. They are usually visual and last for a minute or two.3,9
Mixing psychedelics with other drugs
The effects of mixing psychedelics with other drugs, including alcohol, prescription medications and over-the-counter medicines, are often unpredictable.
Mixing psychedelics with stimulant drugs increases the stimulant effect and can further increase heart rate and place the body under extreme stress. Stimulants can also increase anxiety which can lead to a negative experience.10
Mixing psychedelics with benzodiazepines can increase anxiety, sadness and rapid heart rate.11
More on Polydrug use
'Polydrug use' is a term for the use of more than one drug or type of drug at the same time or one after another.1 Polydrug use can involve both illicit drugs and legal substances, such as alcohol and medications.
Reducing harm
Use of any drug always carries some risk. 
If you do decide to use psychedelics, it's important to consider:
it's difficult to predict the strength and effects of psychedelics (even if they have been taken before), as the strength and potency can vary from batch to batch
people with mental health conditions or a family history of these conditions should avoid using psychedelics
taking psychedelics in a familiar environment in the company of people who are known and trusted may alleviate any unpleasant emotional effects. Anxiety can be counteracted by taking deep, regular breaths while sitting down.
Using psychedelics is likely to be more dangerous when:
taken in combination with alcohol or other drugs, particularly stimulants such as crystal methamphetamine ('ice') or ecstasy
driving or operating heavy machinery
judgment or motor coordination is required
alone (in case medical assistance is required)
the person has mental health issues.
Dependence and tolerance
Most psychedelics produce tolerance quickly, meaning you need to take larger doses to get the same effect. Psychological dependence can happen for some people.
It's not likely you can become physically dependent on psychedelics. There are no withdrawal symptoms even after using them for a long time.
Getting help
If your use of psychedelics is affecting your health, family, relationships, work, school, financial or other life situations, or you're concerned about a loved one, you can find help and support.
Call the National Alcohol and Other Drug Hotline on 1800 250 015 for free and confidential advice, information and counselling about alcohol and other drugs
Help and Support Services search
Find a service in your local area from our list. Simply add your location or postcode and filter by service type to quickly discover help near you.
If you're looking for other information or support options, send us an email at druginfo@adf.org.au
Path2Help
Not sure what you are looking for? Try our intuitive Path2Help tool and be matched with support information and services tailored to you.
Find out more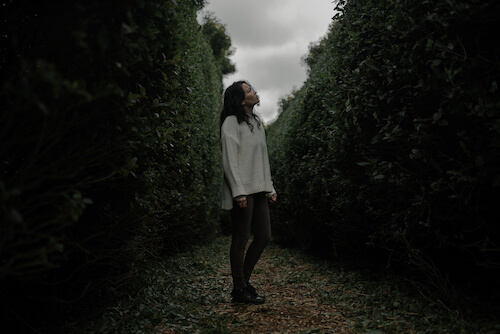 Nichols D. Psychedelics. Pharmacological Reviews 2016;68:264–355.
Darke S, Lappin, J. & Farrell, M. The Clinician's Guide to Illicit Drugs. United Kingdom: Silverback Publishing 2019.
Campbell A. The Australian Illicit Drug Guide. Melbourne: Black Inc; 2001.
Trott D. The Drug Users Bible 2019.
Department of Justice Drug Enforcement Administration. Peyote & Mescaline 2020 [cited: 28.04.2022].
Caudevilla-Gálligo F, Riba J, Ventura M, González D, Farré M, Barbanoj M, Bouso J. 4-Bromo-2,5-dimethoxyphenethylamine (2C-B): presence in the recreational drug market in Spain, pattern of use and subjective effects. Journal of Psychopharmacology. 2012;26(7):1026–35.
Poulie C, Jensen A, Halberstadt A, Kristensen J. DARK Classics in Chemical Neuroscience: NBOMes. ACS Chemical Neuroscience. 2019 11(23).
Karch S Drummer O. Karch's Pathology of Drug Abuse 2015 [cited: 28.04.2022].
Brands B, Sproule B, Marshman J. Drugs & Drug Abuse. 3rd ed. Ontario: Addiction Research Foundation; 1998.
Cracks in the Ice. What happens when you use crystal methamphetamine with other drugs? 2020 [cited: 11.05.2021].
Chary M, Yi D, Manini A. Candyflipping and Other Combinations: Identifying Drug-Drug Combinations from an Online Forum Frontiers in Psychiatry. 2018;9.
Nutt D. Drugs without the hot air: making sense of legal and illegal drugs. Cambridge: UIT Cambridge Ltd; 2012.