July 25, 2022
An Australian First: Canberra's Fixed Pill Testing Site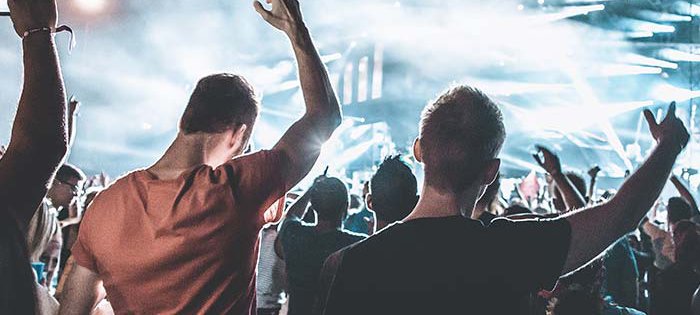 In a first for Australia, Canberra has just launched a fixed pill testing site with a six-month pilot program.1
Run by Pill Testing Australia in partnership with Directions Health Service and the Canberra Alliance for Harm Minimisation and Advocacy (CAHMA), the site will open for one day and one night each week from July 19.
The introduction of a fixed pill testing site is in line with the recent harm reduction policies announced by the ACT Government which see the decriminalisation of small amounts of illicit drugs.
And, two-thirds of Australians are in favour of pill testing, according to a recent survey.2
Testing will be open to the public each week at the following times:
10am – 1pm on Thursday day
6pm – 9pm on Friday night.
These hours will support a diverse range of people - including people accessing needle syringe programs, young people, and people who use party drugs.
The service is open to anyone intending to use drugs who would like to know more about what's in them.
At the same time, people attending the site can get further information on harm minimisation and health promotion, and/or free nurse-led health care including general health, sexual health, and mental health services and information.
It's important to note that no testing services will be available outside of the scheduled hours and no commercial quantities will be tested.
How will Canberra's fixed pill testing site work?
This is a free and confidential service, open to all community members.
The clinic is located within the City Community Health Centre at 1 Moore Street - Canberra.
The CanTEST Health and Drug Checking Service will only test small amounts of drugs that are intended for personal use.
Substances in the form of pills, capsules, powders, crystals, and liquids can be tested.
The service may not be able to test some substances like plant material or blotters. In these cases, they will still provide harm reduction advice.
Typically, upon arrival you will be greeted by a peer support worker who helps talk you through the process. Peer support workers are aware of the risks and anxieties associated with drug use and can support you. This includes signing a waiver stating you have been advised of the drugs contents.
You will be asked to anonymously identify the substances you believe are in your pill/drug.
You will need to provide a small sample of your pill/drug to put through the testing equipment.
Testing and consultation can be as quick as 20 minutes but may take longer. This depends on the substance being tested and testing methods.
Once the test is complete, staff will have a chat to you about your results and discuss how to reduce harm. Typically, the results will show the two main substances that are in your pill/drug.
Drugs presented for testing will not be confiscated. However, staff will still speak to you about the risk of consuming a drug containing a dangerous substance or dose.
You can easily dispose of your drugs in the allocated bins.
The Canberra Alliance for Harm Minimisation and Advocacy (CAHMA) state that the safest option is always – not to use drugs. But if you do, let's support and inform you to help reduce harm.
The importance of pill testing
The fixed site is based on the successful model implemented by Pill Testing Australia at Groovin the Moo festivals in 2018 and 2019.
In 2019, the pill testing trial at Canberra's Groovin the Moo potentially saved seven lives after detecting drugs mixed with dangerous substances.
After testing, everyone who was told their pills contained these substances, safely discarded their drugs.3
The trial pill testing site also provided people with safe partying tips and health information.
Attendees said they often get health information about illicit drugs from their:
But, after speaking with testing site staff, they said they were much more likely to look to quality health services for health information.3
What is pill testing?
Pill testing allows people to test illicit drugs at a site to find out what's actually in it.4
Pill testing services are set up in places where drug use commonly occurs, such as music festivals, clubs or dance parties. They can also be set up in community health centres or treatment services – like these ones in Toronto.
The new fixed site in Canberra will allow pill testing staff to have a chat with people who use drugs throughout the trial, gather information about drug use patterns, and support harm reduction.1
Reasons to pill test
When someone brings a drug to a pill testing service, it's an opportunity to learn about what it actually contains versus what they believed was in it.
The test can provide on-the-spot information about the drug's contents – knowledge that can lead a person to decide not to take it, potentially saving their life.5
Pill testing has three main goals:
prevent people from using unusually strong or contaminated drugs
communicate messages around safer drug use and reducing harm
improve knowledge on how certain drugs can affect people.3
In Australia, there's been a number of hospitalisations and deaths of young people after taking substances at festivals and nightclubs.
In many of these cases, the person took something that was stronger than expected, or it contained a dangerous substance they didn't know about.6-8
What else can pill testing do?
In addition to preventing avoidable deaths, pill testing can also:
prompt confidential non-judgemental conversations about harm reduction, counselling, and support services – particularly with people using drugs for the first time.7, 9
help detect when a drug market is circulating potentially dangerous substances
support emergency services by providing early warnings and alerting the public to dangerous drugs in the community7
collect information on drug use patterns in festival and nightlife environments
help build research and knowledge to assist police and health services in reducing drug-related harms in these settings.10, 11
Is pill testing evidence based?
Pill testing is not new and there's strong evidence to support it.3
Pill testing services have existed across Europe since the 1990s and are currently available in 20 countries in Europe and the Americas – and recently New Zealand.12
There is promising evidence which shows pill testing can alter drug-taking behaviour, potentially saving lives and reducing harm.9, 13-15
These are some of the key takeaways from this evidence:
People said they would wait for a test result before taking the drug.
If pill testing found a bad result, the majority of people said they wouldn't take it and would inform their friends. 16, 17, 18
When a substance that was linked to overdoses was found, in each case the person discarded the pill.19
People reported changing their behaviour after using a pill testing service.
Most people claimed their knowledge of health and harm reduction information improved.20
Research has also shown having pill testing at festivals or events does not encourage people to use drugs.21, 22
An evaluation of Zurich's drug checking service showed there was no increase in the amount of recreational drugs being consumed since the service started.23 In fact, a 2003 evaluation found it actually resulted in less use among some ecstasy users.23
Canberra's new fixed pill testing site is another important step towards implementing more evidence-based approaches to reducing drug-related harm in Australia.
Do Australians support pill testing?
Many Australians support pill testing:
The 2019 Australian Election Study survey showed that 63% of respondents supported pill testing.2
A 2016 survey at an Australian music festival found:
86.5% of respondents believed drug testing could help users reduce harm.
87.1% also said they would likely use this service if it was available.24
In NSW, a coronial inquest into six drug-related deaths at festivals from 2017 to 2019 recommended pill testing trials. In the coroner's words, pill testing "is simply an evidence-based harm-reduction strategy that should be trialled as soon as possible".25
In Victoria, the state coroner also recommended the state trial pill testing after an investigation into the deaths of five young men under similar circumstances. The coroner stated this change should happen as "a matter of urgency to reduce the number of preventable deaths".8
Public health experts across Australia have also thrown their support behind pill testing
Further information on pill testing
Shepherd T. Australia's first fixed pill testing site to launch in Canberra with hopes of sparking a national initiative: The Guardian (Australia); 2022 [27.06.222].
McAllister I, Makkai T. The effect of public opinion and politics on attitudes towards pill testing: Results from the 2019 Australian Election Study. Drug and Alcohol Review [Internet]. 2021; 40(4):[521-9 pp.].
Olsen A, Wong G, McDonald D. ACT Pill Testing Trial 2019: Program evaluation Canberra ACT: Australian National University; 2019
Ventura M, Noijen J, Bücheli A, Isvy A, Van Hurck C. Drug checking service: good practice standards European Union: Nightlife Empowerment and Well-Being Implementation Project (NEWIP); 2013
Barratt MJ, Ezard N. Drug checking interventions can track the nature and size of the discrepancy between self-report and actual drugs consumed. Addiction [Internet]. 2016 2016/03/01; 111(3):[558-9 pp.].
Tran A, Nguyen D, Pham J, Brosnan C. Inquest into the death of six patrons of NSW music festivals. State Coroner's Court of New South Wales; 2019.
Butterfield RJ, Barratt MJ, Ezard N, Day RO. Drug checking to improve monitoring of new psychoactive substances in Australia. The Medical Journal of Australia [Internet]. 2016 Mar 7; 204(4):[144-5 pp.].
Bucci N. Victorian coroner backs pill testing after inquest into deaths of four men and a boy: The Guardian; 2021 [cited 2022 July 14].
Olsen A, Wong G, McDonald D. ACT Pill Testing Trial 2019: Program evaluation. Canberra ACT: Australian National University; 2019.
Camilleri AM, Caldicott D. Underground pill testing, down under. Forensic Science International. 2005;151(1):53-8.
Groves A. 'Worth the test?' Pragmatism, pill testing and drug policy in Australia. Harm Reduction Journal. 2018;15(1):12.
ACT Government. Health: Pill Testing 2020 [cited 2022 July 14].
Munn MB, Lund A, Golby R, Turris SA. Observed Benefits to On-site Medical Services during an Annual 5-day Electronic Dance Music Event with Harm Reduction Services. Prehospital and Disaster Medicine. 2016;31(2):228-34.
Valente H, Martins D, Carvalho H, Pires CV, Carvalho MC, Pinto M, et al. Evaluation of a drug checking service at a large scale electronic music festival in Portugal. International Journal of Drug Policy. 2019;73:88-95.
Makkai T, Macleod M, Vumbaca G, Hill G, Caldicott D, Noffs M. Report on the ACT GTM Pill Testing Pilot: a Harm Reduction Service. Canberra: Safety Testing Advisory Service At Festivals and Events (STA-SAFE) Consortium; 2018.
Kriener H, Schmid R. Check your pills. Check your life. ChEck iT! High quality on-site testing of illicit substances. Information, counselling and safer use measures at raves in Austria 2005 [cited 2022 July 14].
Van de Wijngaart G, Braam R, De Bruin D, Fris M, Maalsté N, Verbraeck H. Ecstasy in het uitgaanscircuit [Ecstasy and the Dutch rave scene: a socio-epidemiologic study on the nature and extent of, and the risks involved in using ecstasy and other party drugs at dance events]. Addiction Research Institute, Utrecht Report [Internet]. 1997.
Measham FC. Drug safety testing, disposals and dealing in an English field: Exploring the operational and behavioural outcomes of the UK's first onsite 'drug checking' service. International Journal of Drug Policy [Internet]. 2019 2019/05/01/ [cited 2022 July 14]; 67:[102-7 pp.].
Vumbaca G, Tzanetis S, McLeod M, Caldicott D,. Report on the 2nd ACT GTM Pill Testing Pilot: a Harm Reduction Service: Harm Reduction Australia; 2019
Hutton F. Drug Checking at New Zealand Festivals: Final Report Wellington: Victoria University of Wellington; 2020
---