July 8, 2022
Can I drive on medicinal cannabis products?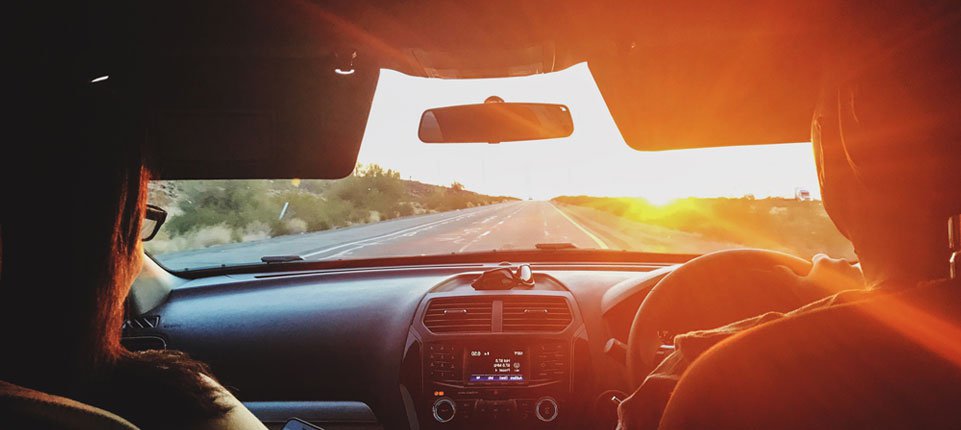 Medicinal cannabis products and driving is a complex issue, but here's the breakdown of what we know.
Medicinal cannabis is cannabis that's been prescribed to you by a doctor for a medical condition, such as chronic pain.
There's over 100 different medicinal cannabis products available for access via Therapeutic Goods Administration (TGA) schemes.1
What are medicinal cannabis products?
It's important to tell the difference between non-prescribed cannabis and medically prescribed cannabis products.
Medicinal cannabis products are:
legally produced
adhere to strict quality standards
can only be prescribed by a doctor
contain known doses and concentrations
taken under medical supervision.2
Medicinal cannabis products are derived from cannabis plants.
The two main components in cannabis plants that have therapeutic benefits are:
delta-9-tetrahydrocannabinol (THC)
cannabidiol (CBD).
THC is responsible for the effects of cannabis that gets people 'high' (intoxicating).
CBD is non-intoxicating and may moderate the 'high' caused by THC. However, this doesn't mean that CBD reduces the impairing effects of THC.3 4
Medicinal cannabis products in Australia fall into three major categories:
mainly CBD
mainly THC
CBD and THC combined.5
Therapeutic CBD (non-intoxicating) doses typically range from 50-1500mg.
Therapeutic THC doses (intoxicating) typically range from 5-20mg.6
Depending on your medical condition, you may be prescribed a CBD, THC or CBD/THC combination medication.5
If your medicinal products contain THC, this has important implications for driving. Currently, it's not legal to drive in Australia with THC in your system.
When can I drive on medicinal cannabis products?
If your medicinal cannabis product contains only CBD, you can legally drive, as long as you're not impaired (your ability to drive is affected).4,7
When police conduct random roadside drug testing they can see if you have any THC in your body through a saliva drug test.7
While you may not be impaired, you may test positive for THC for a long time.
THC can show up in a saliva test for 12 hours for infrequent use, and up to 30 hours for frequent use.6 In urine, THC can show up for 10 - 30 days or longer.8
Studies show that THC can be found in your system for up to 90 days, through a hair sample test.9
But, there's no final answer to how long THC stays in your system. It depends on many different factors, including the type of drug test used to detect THC.10
We take a look at some of these factors below.
Medicinal cannabis products and roadside drug testing
It's currently illegal to drive in Australia with any amount of THC in your system.
If your medicinal cannabis products contain THC and you test positive, you can lose your license and be taken to court. You may potentially face a fine or criminal charges, especially if driving results in death or injury.4
The presence of THC can also be used as evidence to deny your insurance and personal injury claims.11
In all Australian states and territories (except Tasmania) there's no medical defense for using prescribed medicinal cannabis products that contain THC while driving, even if you're not impaired.12
If you're unsure if your medication contains THC, please ask your doctor.
Medicinal cannabis products and impairment
The relationship between THC and impairment is complex.
Often, detecting cannabis impairment depends on things such as:
dose
genetics
metabolism
tolerance to THC
length of treatment
type of medicinal cannabis product (oral spray, capsules, etc.)
type and sensitivity of drug test.6,13
Unlike alcohol, it's not known what dose of THC causes impairment. It's different between most people.14
People who use cannabis occasionally may feel the effects of THC more strongly. These effects may last up to 8 hours with oral THC products.6
People who take cannabis more often (e.g. daily) show less impairment than people who only use it occasionally, even when given the same dose of THC.6
People taking medicinal cannabis products daily, with doses that are therapeutic, may be even less impaired.6
Changes to drug driving laws
Drive Change proposes that drug driving laws allow for a complete defense when THC is detected in your fluid or blood when:
you have a valid doctor's prescription for the medicine containing THC
you're not involved in dangerous or reckless driving
an officer can't establish your impairment.15
To find out more about the campaign, visit the Drive Change website.
If you want to access medicinal cannabis products as a consumer, this video from the TGA provides important information.
For further information, read more about medicinal cannabis products on our website.
---