September 8, 2017
Preventing Fetal Alcohol Spectrum Disorder (FASD)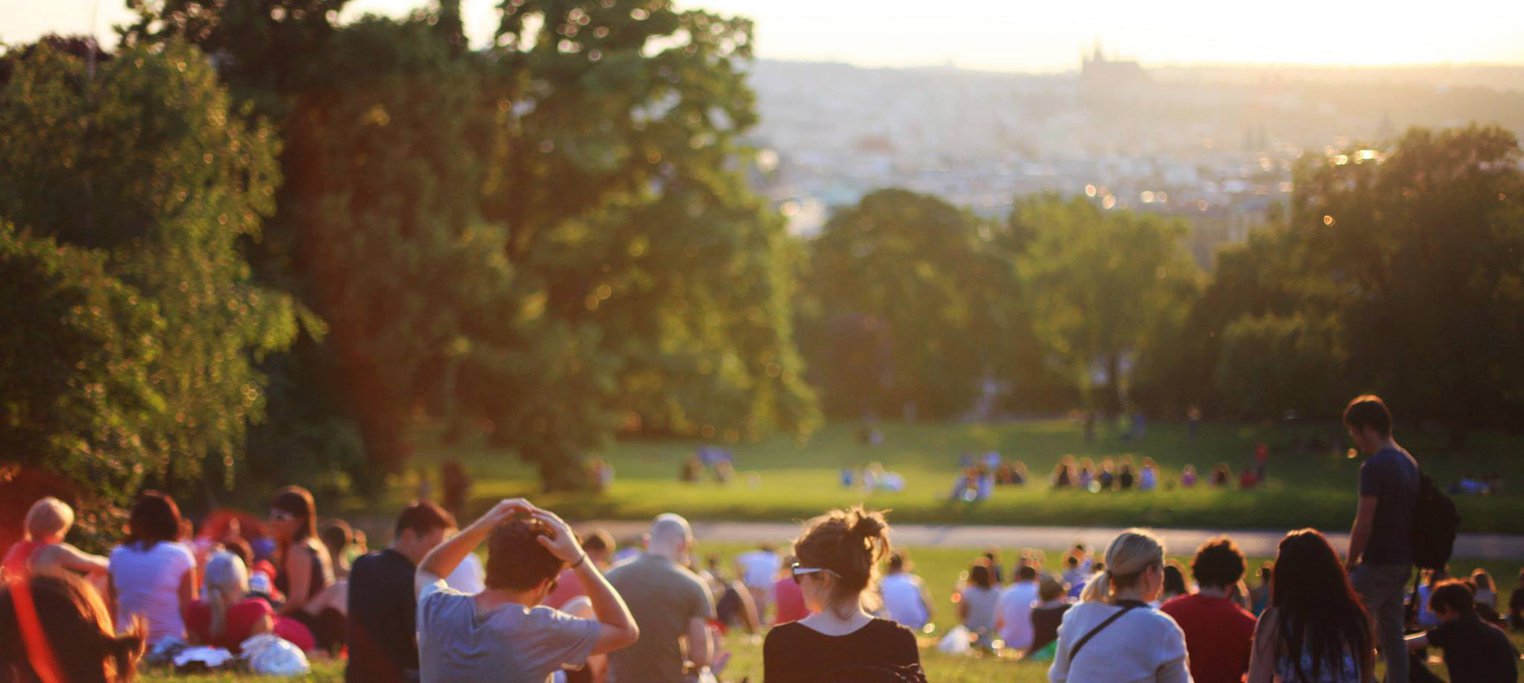 Confusion around FASD
There is a clear causal link between heavy consumption of alcohol and Fetal Alcohol Syndrome Disorder. However, the link between low-level alcohol exposure and the risk of harm to children developing in the womb is yet to be properly understood. This uncertainty has led to mixed messages and some confusion.
Negative research findings reported in some media outlets has led to further confusion.
Articles such as 'Telling pregnant women to drink no alcohol is counterproductive' raise important questions about challenging social and cultural accepted 'norms', underestimating the potential adverse outcomes, and complicate decision-making about the risks versus benefits of light–moderate drinking during pregnancy.1
Prevalence of FASD
FASD appears more likely to be prevalent in at-risk communities, children in contact with youth justice services are thought to include an over-representation of individuals living with undiagnosed FASD.2,3
But more information about the prevalence and nature of FASD is required to allow for improved interventions, early detection and service planning and implementation. Prioritising prevention and providing adequate screening and diagnostic tools to ensure early intervention for those children with pre-existing FASD4 is required - particularly with identified at-risk communities.
Australia's response to FASD has been slower to develop than many other countries; it's only since May 2016 that a clear diagnostic criteria has been formalised.
The outcomes of a formal inquiry into FASD published in 2012 set out a list of 19 key recommendations to begin addressing the harms associated with prenatal alcohol exposure, the consequences of FASD, and the economic and social impact of the condition.5
The development of a national approach in three key areas, prevention, intervention and management, was identified with particular reference to education, diagnostic tools and improved access to support services.
The 2016 adoption of the formal diagnostic criteria is a positive outcome in relation to intervention and management..
Alcohol and pregnancy
Australian guidelines set out by the NHMRC:
For women who are pregnant or planning a pregnancy, not drinking is the safest option.
It is difficult to determine the minimum dose that will affect the developing baby and the exact dose-response relationship. A 'no-effect' level has not been established and limitations in the current evidence make it difficult to set a 'safe' or 'no-risk' drinking level for women in order to avoid harm. However, the risk of harm from low-level drinking (such as drinking before knowing she was pregnant) is likely to be low.2,6
Regular drinking (four or more standard drinks in one sitting, at least once-per-week) or binge drinking (more than five drinks in one sitting) particularly in the first trimester of pregnancy, is strongly associated with FASD-related characteristics.3
Recent meta-analysis observed that prenatal exposure at less than daily drinking might be associated with detrimental child behaviour, and provided evidence that there is no known safe amount of alcohol to consume when pregnant.6
Alcohol use in society is often dependent on a range of individual, social and cultural factors.
Alcohol use during pregnancy may be driven by the influence of these factors; and could reflect attitudes towards alcohol in the general Australian society where its consumption is socially acceptable and highly prevalent. Data from the 2016 National Drug Strategy Household Survey showed that 78% of Australians over the age of 14 years had consumed alcohol in the past year, 5.9% drank on a daily basis and 17.1% consumed more than two standard drinks per day.7 Women continuing to drink during pregnancy may partly be attributed to a drinking culture.8
Awareness of FASD must: "engage women, men and families; be culturally sensitive; be informed by community knowledge, attitudes, values and drinking practices; and to be consistent with national guidelines."9
Addressing stigma
Stigma and judgement remain significant barriers to both diagnosis/reporting and information provision during pregnancy.
The notion of blame can shape attitudes towards and reactions to women who drink during their pregnancy.
'Blame and shame' can negatively impact the self-perception of pregnant women; with many women fearing they will be negatively judged by the general public and health care workers if they disclose the full extent of their alcohol consumption.11
This potential negative judgement may further prevent early monitoring and support for women, and delay diagnosis and effective early interventions for the child.11
It's important to recognise that decisions about alcohol-use during pregnancy occurs within the context of the broader home and social environment. Australian data reports that 75% of pregnant women are most likely to drink in their own home with their partner, with the partner initiating the drinking occasion in 40% of occasions.10
This means that prevention policy development requires well-designed planning that targets the community, not just women.
NOFASD. What is FASD. National Organisation for Fetal Alcohol Spectrum Disorders. [Online] 2016. http://www.nofasd.org.au/resources/what-is-fasd-1.
Russel V. Fetal Alcohol Spectrum Disorder (FASD) Prevention for Community Drug Action Teams. Melbourne : The Australian Drug Foundation, 2016.
Bower C, Elliot EJ. Report to the Australian Government Department of Health: Australian Guide to the diagnosis of Fetal Alcohol Spectrum Disorder (FASD). s.l. : Australian Government , 2016.
ADF. Fetal Alcohol Spectrum Disorder. Alcohol and Drug Foundation. [Online] 2016. www.adf.org.au.
AMA. Recognise Fetal Alcohol Spectrum Disorders as Disability. Australian Medical Association. [Online] 01 September 2016. https://ama.com.au/media/fasd-should-be-recognised-disability.
Drinking during pregnancy and the developing brain: is any amount safe? Charness M, Rile E, Sowell E. 2016, Trends in Cognitive Sciences.
Influence of paternal preconception exposures on their offspring: through epigenetics to phenotype. Day J, Savani S, Krempley B, Nguyen M, Kitlinska J. 2016, American Journal of Stem Cells, pp. 11-18.
Male germline transmits fetal alcohol epigenetic marks for multiple generations: a review. Sarkar D. 2015, Addiction Biology, pp. 23-34.
Fetal Alcohol Spectrum disorders: The Epigenetic perspective. Haycock P. 2009, Biology of Reproduction, pp. 607-617.
Effects of chronic alcoholism on male fertility hormones and semen quality. Muthusmi K, Chinnaswamy P. 2005, Fertility and Sterility, pp. 919-924.
Learning achievements in sons of alcoholics. Hegedus A, Alterman A, Tarter R. 1984, Alcoholism: Clinical and Experimental Research, pp. 330-333.
Alcohol Use during Pregnancy: Considerations for Australian Policy. McBridie N. 2014, Social Work in Public Health, pp. 540-548.
Closing the Gap Clearinghouse (AIHW & AIFS). Fetal Alcohol spectrum disorders: a review of interventions for prevention and management in Indigenous Communities. . Canberra : Australian Institute of Health and Welfare Melbounre & Australian Institute of Family Studies, 2014.
McLean S, McDougall S. Fetal Alcohol Spectrum Disorders: Current issues in awareness, prevention and intervnetion. . Melbourne : Australian Institute of Family Studies, 2014.
The Association of Mild, Moderate and Binge Prenatal Alcohol Exposure and Child Neuropsychological Outcomes: A Meta-Analysis. Flak A, Bertrand J, Denny C, Kesmodel U, Cogswell M. 2014, Alcoholism: Clinical and Experimental Research, pp. 214-226.
Department of the House of Representatives. FASD: The Hidden Harm. Inquiry into the prevention, diagnosis and management of Fetal Alcohol Spectrum Disorders. Canberra : House of Representatives Standing Committee on Social Policy and Legal Affairs, 2012.
AIHW. Australian Institute of Health and Welfare. National Household Drug Survey report. Canberra : Commonwealth Department of Health and Aged Care, 2013.
Prental Alcohol Consumption Between Conception and Recognition of Pregnancy. McCormack C, Hutchinson D, Burns L, Wilson J, Elliott E, Allsop S, Najman J, Jacobs S, Rossen L, Olsson C, Mattick R. 2017, Alcohol: Clinical and Experimental Research, pp. 369-378.
Elliot EJ. Fetal alcohol spectrum disorders in Australia - the future is prevention. Public Health Research and Practice. March 2015.
Its a shame! Stigma against Fetal Alcohol Spectrum Disorder: Examing the Ethical Implications for Public Health Practices and Policies. Bell E, Andrew G, Di Pietro N, Chudley A, Reynolds J, Racine E. 2015, Public Health Ethics , pp. 1-13.
NOFAS. NOFAS Statement on the Stigma of FASD. National Organisation on Fetal Alcohol Syndrome. [Online] 2015. http://www.nofas.org/2015/08/24/nofas-statement-on-the-stigma-of-fasd/.
The continum of fetal alcohol syndrome spectrum disorders in a community in South Africa: Prevalence and characteristics in a fifth sample. May PA, Marais AS, de Vries MM, Lakberg WO, Buckley D, Hasken JM, Adnams CM, Barnard R, Joubert B, Cloete M, Tabachnick B, Robinson LK, Manning MA, Jones KL, Bezuidenhout H, Seedats S, Parry CD, Hoyme HE. 2016, Journal of Drug and Alcohol Dependence, p. 168.
Prevalence and epidemiological characteristics of FASD from various research methods with an emphasis on recent in-school studies. . May PA, Gossage JP, Kalberg WO, Robinson LK, Buckley D, Manning M, Hoyme HE. 2009, Albuquerque Developmental Disabilities Research Reviews, pp. 176-192.
Elliott L, Coleman K, Suebwongpat A, Norris S. Fetal Alcohol Spectrum Disorders (FASD): systematic reviews of prevention, diagnosis and management. Christchurch : HSAC report: Health Services Assessment Collaboration, 2008.
Prevalence of fetal alcohol syndrome in a population-based sample of children living in remote Australia: the Liliwan Project. Fitzpatrick JP, Latimer J, Carteer M, Oscar J, Ferreira ML, Carmichael OH, Lucas BR, Doney R, Salter C, Try J, Hawkes G, Fitzpatrick E, Hand M, Watkins RE, Martiniuk AL, Bower C, Boulton J, Elliott EJ. 2015, Journal of Paediatrics and Child Health, pp. 450-457.
NHMRC. Australian guidelines to reduce risks from drinking alcohol. Canberra : National Health and Medical Research Council, 2015.
---