May 27, 2017
How 'life logging' could reduce your need to medicate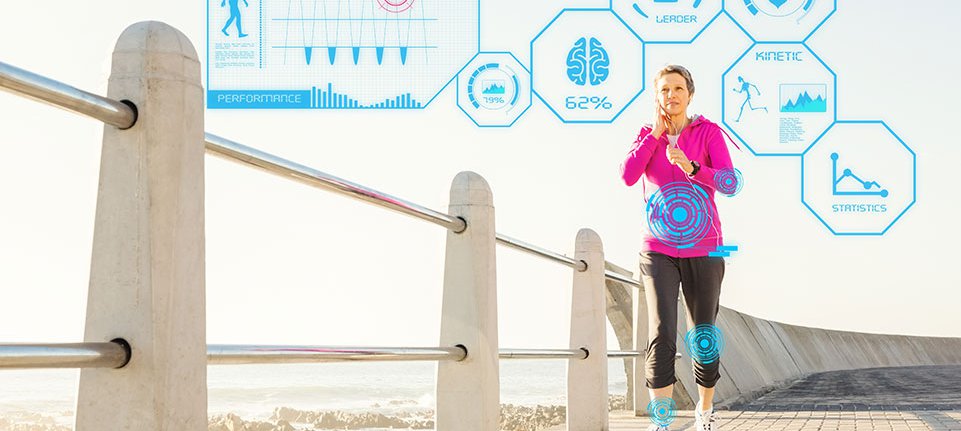 According to the Victorian Coroner's Court, between 2012 and 2015, more people died from medication overdoses than from all illegal drugs combined.1
And — albeit the most serious 'side effect' — this is just the tip of the iceberg. There are a swathe of negative health impacts burdening our community because of the overuse of prescription medications.
The thing is, many of us are oblivious to the dangers. I've heard of people popping a third or fourth pill (and more) because of a particularly nasty headache. And on the weekend, others might gulp down 'just a couple more' painkillers to dull aching joints so they can get their regular run in.
Dealing with health conditions can be complex. Life is complex. So, together with all the pharmaceutical marketing hype, it's natural to grab what appears to be a convenient pharmaceutical answer.
But what if you could join all-the-dots and reveal the underlying issue causing your health problem? And then, manage it with fewer drugs?
What is life logging?
Life logging is gaining traction.2 It involves people recording their day's activities to better understand the changes they can make to improve their health. Through the use of smartphone apps, fitness trackers and other technology, people are increasingly tracking and analysing the food they eat, their emotions and moods, and how much they exercise and sleep.3
"I know where this is heading," I hear you say. "Exercise more, have a balanced diet and get enough sleep – tell me something I don't know."
Fair enough. But hear me out, this is a little different.
The thing about life logging is that you can really start making a difference to your health once all those streams of information are connected.
Like noticing that exercise stops at the same time your Menulog payments increase. That falling asleep is harder when work worries are dominating. Or that Facebook posts seem happier in summer.
When used well, life logging offers deep and practical insights into what may be the root cause of our problems – and, whether we really need to take an extra pill to feel better.
Keeping it real
I went old school with my life logging. Over four months or so, I wrote, by hand, almost everything I ate and drank in a simple diary. No FitBits or other fancy tech; just me, the pen and the page.
Each day, the act of handwriting slowed me down. I became more aware of when, how much, and what I was consuming. Often, on the days I was stressed, I felt too tired to cook and ate junk food. In the messy scrawl of ink, the pattern became clear to me, and I realised what I had to do – find ways to relax more and eat differently.
Writing things down by hand isn't for everyone. And life logging, like many skills, can take a while to perfect, or even to do moderately well.
Tips for more effective life logging
Committing enough time and effort to tracking different activities is important.3 But life logging doesn't need to take over your life. For example, a cheap pedometer that detects body movement and calculates the steps you've walked4 does the work for you.
Recording the food you've eaten throughout the day can take a little longer. I spent at least a few minutes writing up my calorie intake after every meal. But it was worth it.
It's also important to be consistent when tracking information, and to be as accurate as possible. Making a rough guess at the end of the week about the amount of alcohol you've consumed is not the same as tracking every drink. The same goes for the pills you take.
There are many devices and thousands of smartphone apps available too. So shop around prior to settling on your favoured life logging tool. Apart from its effectiveness, you'll also want to consider its cost, whether or not it tries to sell you stuff, and how easy it is to use?
The Australian Government's guidelines on what is a 'standard drink', or the 'brief pain inventory', are helpful as ways to determine how reliable your tool is in collecting useful information.
Share your insights
The great thing is that once you've gathered all this data, and hopefully established the underlying causes of what's ailing you, you don't need to work through the next steps alone.
Discussing what you've learned with a doctor or health professional is a good way to identify what to do next. Including the best lifestyle changes and most appropriate treatment options – rather than just popping another pill.
Coroner's Prevention Unit, "Attachment C: Coroner's Prevention Unit Data Summary, Finding Without Inquest into the Death of Frank Edward Frood," Coroner's Court of Victoria, 2016.
S. Alley, S. Schoeppe, D. Guertler, C. Jennings, M. J. Duncan and C. Vandelanotte, "Alley, S., et al., Interest and preferences for using advanced physical activity tracking devices: results of a national cross-sectional survey. BMJ Open, 2016. 6(7): p. e011243," BMJ Open, vol. 6, no. 7, p. e011243, 2016.
C. F. Chung, J. Cook, E. Bales, J. Zia and S. A. Munson, "More Than Telemonitoring: Health Provider Use and Nonuse of Life-Log Data in Irritable Bowel Syndrome and Weight Management," J Med Internet Res, vol. 17, no. 8, p. e203, 2015.
R. S. Falck, S. M. McDonald, M. W. Beets, K. Brazendale and T. Liu-Ambrose, "Measurement of physical activity in older adult interventions: a systematic review," British Journal of Sports Medicine, vol. 50, no. 8, pp. 464-70, 2016.
---