June 28, 2017
Snap back where you live: a tool for community action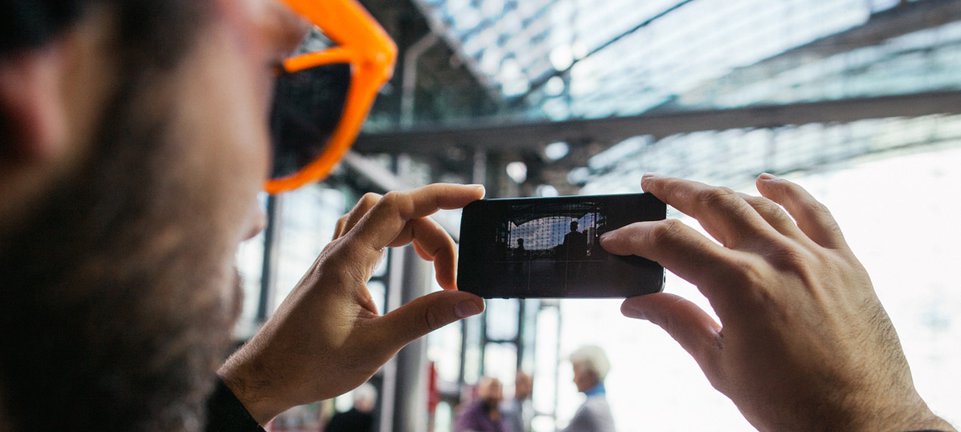 Between March 2014 and March 2015, there were 165 complaints made to the Alcohol Advertising Review Board¹ (AARB) about alcohol advertising in Australia.
For those complaints upheld, the AARB requested that advertisers remove or modify the advertisements. This resulted in Vodka Cruiser Facebook and Thirsty Camel bottleshops removing images from Facebook, and potentially playing a role in the removal of the Jim Beam on Campus promotion in universities, as well as its website.
Any reduction in young people's exposure to alcohol advertising is a real win for Australian communities, and though this may be a drop in the ocean, it's nonetheless evidence that making the time to take action can lead to tangible and positive results.
The voices of everyday people can be leveraged to help drive real and meaningful change. This dangerous idea that people power can work is a challenge to the alcohol industry that operates from a profit perspective, and works to block out the 'noise' of alcohol related harms that communities experience and to which they want to respond.
Another way of sharing community voices is emerging in this changing digital landscape and photovoice is a useful tool for collective action in a local community. It has even more relevance now in a snap-happy, Instagram age.
Photovoice is a participatory approach to research, storytelling and creating social change.² It is flexible, but often involves:
What photovoice could look like in practice is:
working with a group of people in an existing community development program
asking them to take photos of their local community (e.g. train stations, bus stops, shopping districts) to answer a specific question like: "How much is alcohol advertised in the streets where you live?"
guiding facilitation with the group to create shared agreement on an answer to the question – using photos
the group reporting its story on alcohol advertising to the AARB.
This public support is a ripe opportunity. It can be channeled into photos, stories and other information about the impact of the alcohol industry in local communities, and contribute to a rich, wonderfully cantankerous tradition of challenging advertising in all its forms. As the street and graffiti artist Banksy writes in Cut It Out:
You owe the companies nothing. Less than nothing, you especially don't owe them any courtesy. They owe you. They have re-arranged the world to put themselves in front of you. They never asked for your permission, don't even start asking for theirs.
Back your local community on tackling the alcohol industry: table photovoice as a viable option for reducing the harm of alcohol advertising at the next meeting on community engagement in your agency.
McCusker Centre for Action on Alcohol and Youth and Cancer Council Western Australia (2015), Advertising Review Board Annual Report 2014 – 2015, McCusker Centre for Action on Alcohol and Youth.
Roopan, G., B. Amanda, D. Tania and F. Nathalie (2016). "Photovoice: A strategy to better understand the reproductive and sexual health needs of young mothers." J Pediatr Adolesc Gynecol, Mar 15. pii: S1083-3188(16)00187-X. doi: 10.1016/j.jpag.2016.03.001. [Epub ahead of print]
Brazg, T., B. Bekemeier, C. Spigner and C. E. Huebner (2011). "Our community in focus: the use of photovoice for youth-driven substance abuse assessment and health promotion." Health Promot Pract 12(4): 502-511.
Ibid.
ASPIRE: A multi-site community-based participatory research project to increase understanding of the dynamics of violence against immigrant and refugee women in Australia." BMC Public Health 15: 1283.
---