May 22, 2017
The 'bar' needs to be raised: drinking in licensed venues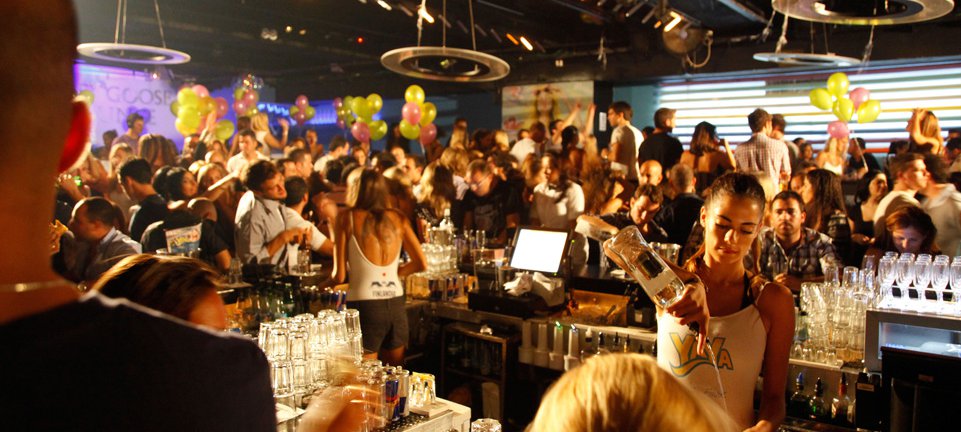 In several places including Newcastle, Kings Cross and the Sydney CBD, trading hour and other restrictions have been placed on licensed venues to reduce the risk of street violence and other antisocial behaviours that follows when large numbers of people, especially males, are intoxicated.
Many of these measures are fiercely resisted by licensees, managers of venues and patrons who resent the lockout times and other controls, on the grounds that patrons must be individually responsible for their behaviour.
The new trading hour restrictions have been bought into effect to modify the behaviour outside the club, but what actually goes on inside the club?
The study
The effect of environmental factors on intoxication in licensed venues is the subject of a study that features a unique observational study of venues in major cities around Australia. This study set out to examine the risk factors associated with intoxication in licensed venues through covert observation by a set of trained observers.¹
A total of 62 bars, nightclubs and mainstream pubs in major entertainment districts in Melbourne, Sydney, Perth, Wollongong and Geelong were scrutinised.
Pairs of trained observers visited each establishment over several hours and recorded formal observations each hour. They were trained in identifying signs of alcoholic intoxication (i.e. speech, balance, coordination, behaviour) and in estimating the extent of intoxication (none, medium, high). Their findings were made independent of each other and recorded on a designated app on a mobile phone.
Other recorded observations related to the prediction of intoxication including the time of observation, the extent to which the venue was crowded, the gender of patrons, age of patrons, types of drinks consumed and alcohol promotions.
Results
Among the results were: half of the patrons showed signs of intoxication at any observation point and just on half of patrons were males under 25 years.
The level of observed intoxication increased with:
the lateness of the hour of the night (increased by 11%)
the proportion of male patrons within the venue (for each 1% increase in male patrons the level of high intoxication increased by 5%)
the extent of crowding in the venue (increased by 4%)
the proportion of male patrons under 25 years.
These results may not be surprising, however they do confirm the wisdom of alcohol serving restrictions for licensed venues, as the numbers of people intoxicated and the level of intoxication both increase over time. While serving staff are trained in responsible serving of alcohol, the large volume of patrons makes it difficult for serving and security staff to identify intoxicated persons.
Apart from maintaining strict control on trading hours, this study suggests that stricter controls on patron numbers in venues as well as more security staff are needed to reduce intoxication and improve safety.
On a broader scale we need to understand why so many young men believe it is necessary to drink a large amount of alcohol in order to socialise. Plus we need to understand the extent to which this seeming entrenched, sub-cultural behaviour can be turned around and what it will take to do so.
A paper by Professor David Moore argues that "maleness" of alcohol related violence has been ignored and needs to be given greater prominence. The findings of this study support the need for alcohol related research to investigate how "masculinity' can shape our responses to alcohol.
Coomber K. (2016). Observable characteristics associated with alcohol intoxication within licensed entertainment venues in Australia. International Journal Drug Policy 36; 8-14. DOI.org/10.10/ijdpo.2016.06.012
---