August 23, 2021
Does cannabis cause mental health issues?
The relationship between cannabis use and mental health isn't as straightforward as you might think.
Cannabis – also known as marijuana, weed or pot – affects everyone differently, making it difficult to predict who will experience negative effects.1
One person might have feelings of relaxation and euphoria, while another person may experience anxiety and paranoia.2
This can depend on factors such as:
how much cannabis they use
whether they use cannabis often
the type of cannabis (strength, purity, etc.)
the person's size, weight and health (mental and physical)
the environment they are in
the person's personality.2, 3
With all these different factors at play, we can't say cannabis is the single cause of any mental health issue. The evidence just isn't strong enough.4
But what the evidence does show is that there's still a relationship between the two.
So, what's the relationship then?
To put it simply, you probably shouldn't use cannabis if:
you have been diagnosed with a mental illness
you are experiencing any symptoms of a mental illness
you have a history of mental illness in the family.4, 5
Cannabis can make current mental health conditions worse.4, 5
And, for people who don't have any current mental health conditions but do have a family history, cannabis use can increase the chance of eventually developing a mental health condition.4, 5
What mental health conditions is cannabis linked to?
Depression
Some people might 'self-medicate' with cannabis to deal with emotional pain or other symptoms of depression. However, cannabis is more likely to make these feelings worse in the long term.6
We also know people who use cannabis frequently and over a long period of time may be at a greater risk of developing a major depressive disorder.4, 7
Anxiety
The relationship between cannabis use and anxiety is less clear, but anxiety and panic attacks are a common negative effect reported by people using cannabis.4, 8
Research has also found people with anxiety are more likely to use cannabis or become dependent on cannabis.8
Psychotic illnesses (schizophrenia or bipolar disorder)
For people with a psychotic illness, like schizophrenia or bipolar disorder, cannabis use can:
make psychotic symptoms worse
cause more delusions or hallucinations
lead to a higher chance of hospitalisation for psychosis
make treatment less effective
make recovery from a psychotic episode harder.4, 5
And, although we can't say cannabis directly causes schizophrenia, it's more likely to cause schizophrenic symptoms if someone has a personal or family history of mental health issues.1
People with a personal or family history of mental health conditions are also more at risk of experiencing a cannabis-induced psychosis.
Drug-induced psychosis can occur when a large or extremely strong batch of cannabis is used, and can happen without the presence of a current psychotic illness.5
The impact of dependency
Being dependent on cannabis can lead to mental health issues which aren't necessarily caused by the cannabis itself.
For example, a young person with a cannabis dependence might disengage from school, struggle with employment opportunities or experience relationship breakdown.9 These experiences are often linked to mental health conditions such as depression or anxiety.10
Do different types of cannabis affect mental health differently?
To some degree – yes.
Most cannabis products are made up of two cannabinoids: tetrahydrocannabinol (THC) and cannabidiol (CBD).
THC is the main psychoactive component in street cannabis which produces the 'high' – and is usually the cause of any negative side effects. CBD has no psychoactive effects.11
People who use extremely strong THC cannabis concentrates (such as butane hash oil) may put themselves at a greater risk of experiencing mental health harms such as depression, anxiety and psychosis.9, 12
CBD is mostly used in industrial hemp products and medicinal cannabis, usually without any THC. This is unlikely to cause any serious negative effects for mental health.
In fact, research is looking into the potential of CBD-based cannabis medicines to actually help with conditions such as depression, anxiety or psychosis. However, the evidence behind this isn't strong yet.13, 14
Smaller amounts of THC also have therapeutic benefits and you'll find THC in some medicinal cannabis products.13 This is why it's important to always consult with a doctor if you're interested in accessing medicinal cannabis and have any current or past mental health issues.
Should I be worried about my mental health if I use cannabis?
If you're using cannabis, it doesn't mean you're going to start feeling depressed, develop anxiety or experience a psychosis.
Some people will use cannabis for a long time and not experience any mental health issues. But, there are others who will.
If you feel like your current cannabis use might be impacting your mental health, you can chat to your doctor about it. Or you can contact any of the numbers below:
What can family and friends do?
If you know someone who might be struggling with their mental health and is using cannabis, here are some tips to consider:
Learn about cannabis use and mental health. The more you know about the symptoms and treatment options, the better equipped you'll be to help your friend or family member.
Encourage them to get help. Support your friend or family member to seek professional help— access to quality treatment and support can improve their condition/s significantly.
Be understanding. Have a non-judgemental conversation with the person you're concerned about. Let them know you're there if they need someone to listen to them, encourage them and assist with their treatment.
Be patient. Getting better takes time—even when a person is committed to treatment. Be prepared for setbacks and challenges.
Don't forget to look after yourself. Information and support is available to families and friends affected by someone's drug use:
Family Drug Help – 1300 660 068
Family Drug Support  – 1800 55 1800
National Alcohol and Other Drug Hotline – 1800 250 015
Headspace (12-25 year olds, parents and carers) – 1800 650 890
Atakan Z. Cannabis, a complex plant: different compounds and different effects on individuals. Therapeutic Advances in Psychopharmacology. 2012;2(6):241-54.
Green BOB, Kavanagh D, Young R. Being stoned: a review of self-reported cannabis effects. Drug and Alcohol Review. 2003;22(4):453-60.
Parrott A, Morinana A, Moss, M, Scholey, A. Understanding drugs and behaviour. West Sussex: John Wiley & Sons, Ltd.; 2004. https://adf.on.worldcat.org/v2/oclc/54029471
National Academies of Sciences E, and Medicine. The health effects of cannabis and cannabinoids: The current state of evidence and recommendations for research. Washington, DC: National Academies Press; 2017.
Wilkinson ST, Radhakrishnan R, D'Souza DC.Impact of Cannabis Use on the Development of Psychotic Disorders. Current Addiction Reports. 2014;1(2):115-28.
Richardson T. Cannabis use and mental health: a review of recent epidemiological research. International Journal of Pharmacology. 2010;6(6):796-807.
Lev-Ran S, Roerecke M, Le Foll B, George T. P, Mckenzie K, Rehm J. The association between cannabis use and depression: a systematic review and meta-analysis of longitudinal studies. Psychological Medicine. 2014;44(4):797-810.
Kedzior KK, Laeber LT. A positive association between anxiety disorders and cannabis use or cannabis use disorders in the general population- a meta-analysis of 31 studies. BMC Psychiatry. 2014;14(1):136.
Hall W, Degenhardt L. The adverse health effects of chronic cannabis use. Drug Testing and Analysis. 2014;6(1-2):39-45.
Keles B, McCrae N, Grealish A. A systematic review: the influence of social media on depression, anxiety and psychological distress in adolescents. International Journal of Adolescence and Youth. 2020;25(1):79-93.
Swift W, Wong A, Li K, Arnold J, Mcgregor I. Analysis of Cannabis Seizures in NSW, Australia: Cannabis Potency and Cannabinoid Profile. 2013;8(7):e70052.
Chan G, Hall W, Freeman T, Ferris J, Kelly A, Winstock A. User characteristics and effect profile of Butane Hash Oil: An extremely high-potency cannabis concentrate. Drug and Alcohol Dependence. 2017;178:32-8.
Sarris J, Sinclair J, Karamacoska D, Davidson M, Firth J. Medicinal cannabis for psychiatric disorders: a clinically-focused systematic review. BMC Psychiatry. 2020;20(1):24.
Black N, Stockings E, Campbell G, Tran LT, Zagic D, Hall WD, et al. Cannabinoids for the treatment of mental disorders and symptoms of mental disorders: a systematic review and meta-analysis. The Lancet Psychiatry. 2019;6(12):995-1010.
Path2Help
Not sure what you are looking for? Try our intuitive Path2Help tool and be matched with support information and services tailored to you.
Find out more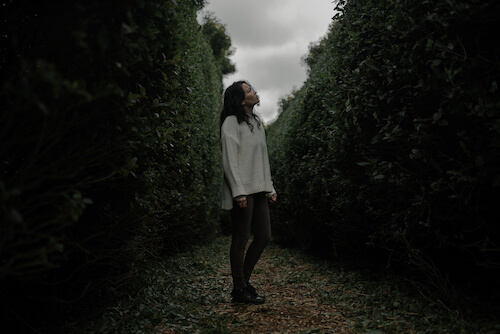 ---