March 10, 2020
The role of drug education in schools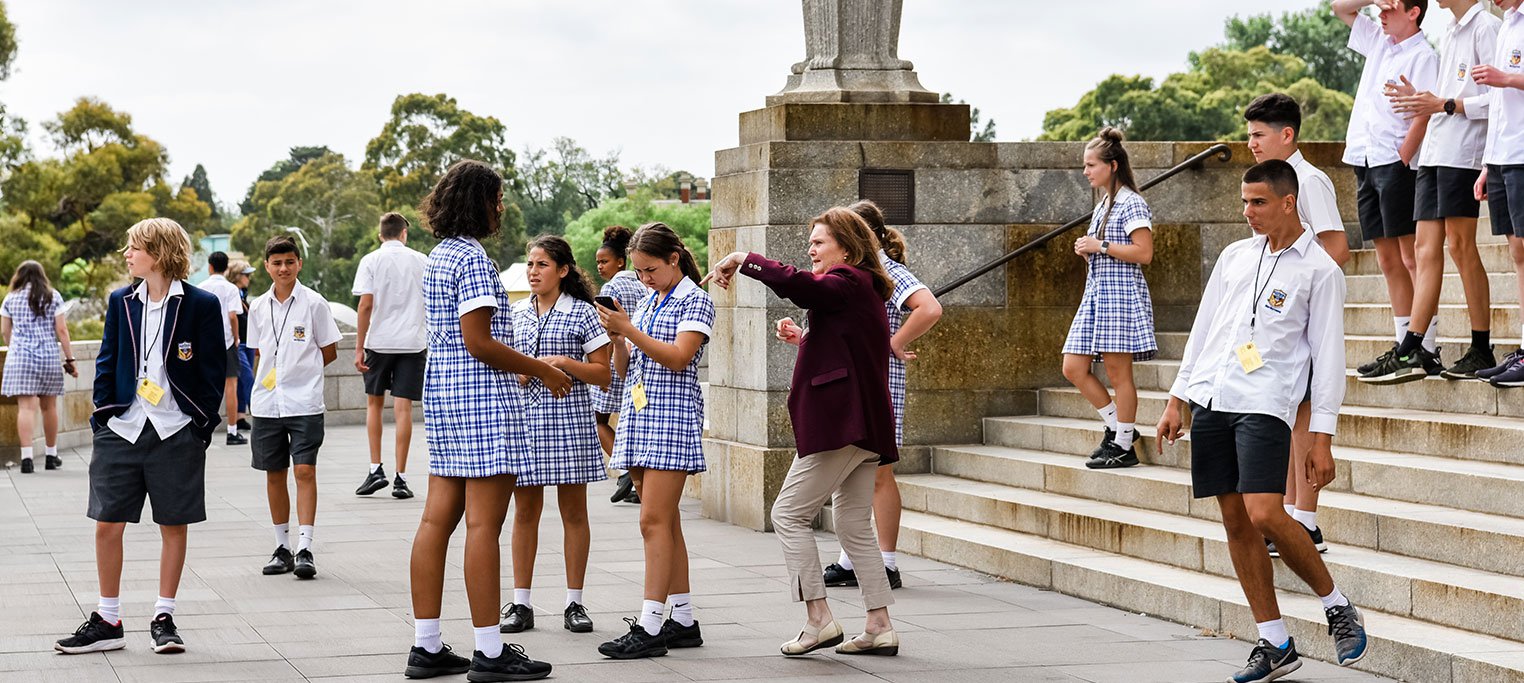 Schools can play an important role, both inside and beyond the classroom, in preventing alcohol and other drug harms. While providing drug education as part of the curriculum is important, there is more that schools can do.
Learning doesn't happen solely in the classroom.
The culture of the school, and the experience that young people have attending it, can also be important protective factors against the harms from alcohol and other drugs.1
Why the school experience matters
Attending school is a major part of a young person's life. About a quarter of each weekday is spent at school, more if someone participates in extra-curricular activities.
School is a place to meet new people, make friends and form social circles. Students are introduced to hobbies and other activities. A positive school experience isn't just about receiving a high-quality academic education – it's also about belonging to a culture that is warm, inclusive and supportive.
Taking a whole of school approach
A 'whole of school' approach refers to adopting a holistic view of the school environment, recognising that student health and wellbeing are the result of complex and overlapping factors.
Substantial social learning happens outside the classroom.
Having good relationships with peers, teachers, coaches and other staff, such as school counsellors and nurses, can impact a young person's development.
Feeling a sense of belonging and connection to school, and having positive role models, can help to protect young people from experiencing harms from alcohol and other drugs.1, 2 A good school culture may also have other positive benefits, such as reducing bullying and increasing physical activity.3
A whole of school approach can include having policies and plans in place for the management of any alcohol or other drug-related incidents. Establishing and promoting clear protocols ensures that everyone understands roles and behavioural expectations, while emphasising the school's commitment to preventing harm.4
This approach works alongside the provision of evidence-based drug education in the classroom.
Drug education in the classroom
Drug education usually focuses on influencing students' values, attitudes, knowledge and skills so they make healthier decisions about alcohol and other drugs.5, 6 However, all drug education is not created equal.
There are 12 principles to guide best practice drug education, which include recommending drug education be:7
appropriately timed, so that students receive accurate information and develop skills before they need to use them
delivered by teachers who are provided with relevant professional development opportunities to support their work
interactive and include developing skills such as decision-making and assertiveness
accurate and relevant to real life, including information about how many young people are actually using alcohol and other drugs.
It's important that young people get the facts around drug use so that they don't believe 'everyone else is doing it'. The truth is, they're not.
Overall, the rates of alcohol and other drug use by teenagers have been decreasing.8
Lessons should also focus on the most commonly used drugs that young people are more likely to be exposed to, which are alcohol, tobacco and cannabis.
There are also some education approaches that are not recommended, such as:4, 9
lecture-style lessons with little or no student engagement
one-off presentations that aren't linked with the curriculum
scare tactics that make inaccurate statements or exaggerate potential harms.
Educators should also be cautious not to inadvertently glamourise or present alcohol or drug use as exciting or an adventure – even a frightening one.
Additionally, educators should be careful to avoid using language or images that stigmatise people who use drugs, such as describing people who use drugs as 'dirty' or showing extreme images of people purported to have used drugs. Students may have a family member who has experienced dependence or might need help and may consequently feel too ashamed to ask for it. (Learn more about stigma).
It should also be recognised that, while important, drug education in schools is going to be limited in terms of the impact it can have.
The limits of drug education
Evidence-based drug education has a role to play in preventing or delaying the use of alcohol and other drugs by young people.
However, education alone cannot be expected to overcome the influence of media, advertising, music, online influencers and peer or social pressures.
When it comes to alcohol, which is a legal drug, young people are exposed to sophisticated advertising during sport, on social media, and through outdoor billboards and transport ads.
Although drug education is unlikely to prevent every young person from ever using alcohol or other drugs, the later in life that use happens and the less frequent it is, the better the health outcomes are likely to be.
So, delaying and reducing, as well as outright preventing, drug use remains a worthwhile health goal.7
Although information is not enough, it's still important - and every young person has the right to know the facts.
Further information
Learn more about what schools can do through Dovetail's 'Alcohol and other drugs in schools' resource, which includes information on school connectivity, policy and incident response, and education in the classroom.
Learn more about effective classroom drug education programs, such as CLIMATE schools and SHAHRP. Information is also available on the Positive Choices website.
Learn more about alcohol and other drugs by visiting The Drug Wheel.
Fletcher A, Bonell C, Hargreaves J. School Effects on Young People's Drug Use: A Systematic Review of Intervention and Observational Studies. Journal of Adolescent Health. 2008;42(3):209-20.
Loxley W, Toumbourou JW, Stockwell T, Haines B, Scott K, Godfrey C, et al. The prevention of substance use, risk and harm in Australia: a review of the evidence. 2004.
Langford R, Bonell C, Jones H, Pouliou T, Murphy S, Waters E, et al. The World Health Organization's health promoting schools framework: a Cochrane systematic review and meta-analysis. BMC Public Health. 2015;15(1):130.
Davis C, Francis C, Mason C, Phillips J. A best practice guide to policy, prevention and planning for alcohol and other drugs in schools. Brisbane: Dovetail; 2018.
Teeson M, Newton NC, Barrett EL. Australian school-based prevention program for alcohol and other drugs; A systematic review. 2012;31.
Foxcroft D, Tsertsvadze, A. Universal multi-component prevention programs for alcohol misuse in young people. . 2011(9).
Meyer L, Cahill H. Principles for school drug education. Canberra; 2004.
Guerin N, White V. ASSAD 2017 Statistics & Trends: Trends in substance use among Australian secondary students. Melbourne; 2019.
United Nations Office on Drugs and Crime (UNODC). International standards on drug use prevention United Nations. Vienna; 2015.
---