November 27, 2017
Fentanyl: next wave of the opioid crisis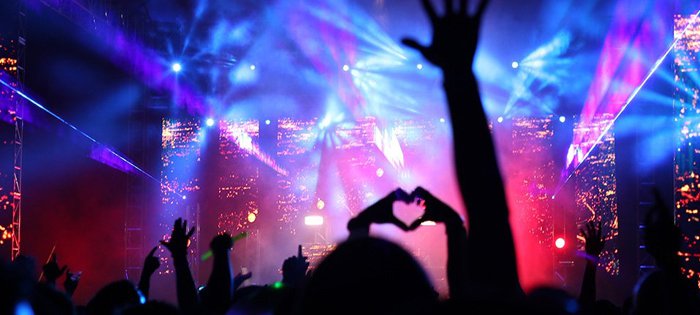 Fentanyl is a depressant drug, which means it slows down the messages travelling between the brain and body. It belongs to a group of drugs known as opioids. It is prescribed for chronic, severe pain resulting from cancer, nerve damage, back injury, major trauma or other causes.1 In Australia, fentanyl is a schedule 8 drug.2 It is about 80 to 100 times stronger than morphine.3 This means that there is a tiny margin of error for consumers of the drug and it is very easy to overdose.
An early warning for Australia
Details about the fentanyl crisis in Canada were shared with the ADF in a tour here by Canadian drug policy reform advocate Senator Larry Campbell. Senator Campbell has been on the front lines of policy reform since his time as mayor of Vancouver, when he oversaw the establishment of Insite – the first supervised injecting facility in North America.
Although Insite's success is encouraging, including its steady expansion of support services for intravenous drug users, the current fentanyl crisis is threatening to overshadow this success. Overdose deaths, which had stabilised at 269 a year, started rising again in 2013, before skyrocketing in 2016.
The overdose death situation is so bad that the province of British Columbia has declared a public health emergency. From January to September this year, there have been 1,103 overdose deaths in that province alone.4
But what's this got to do with the rise in fentanyl?
The need for Insite
It's 2002 on the west coast of Canada and Vancouver has a problem. An open — and thriving — street drug scene is active in the city centre. The Downtown Eastside of Vancouver is believed to have the highest rates of crime and poverty in the country.5
The city is shocked and embarrassed to see American newspapers reporting on the appalling conditions of public drug use in their city. Larry Campbell, the former Chief Coroner, is elected mayor on a platform promising to open a supervised injecting facility to alleviate the situation.
North America's first injecting centre
Then in 2003 Insite opens, and saves hundreds of lives in its first year of operation. At the same time, it reduces the public nuisance of discarded needles and public injecting, and connects individuals to the health, housing and the mental health support services they need.
The area surrounding Insite saw a 35% reduction in fatal overdoses after it opened.6
Fast-forward 14 years, two Supreme Court decisions, and a change in federal government, and similar facilities are opening in other cities across the country. Thanks to new legislation, supervised injecting facilities — known as drug consumption rooms in Canada — can now be established anywhere they're needed.
This change could not have come at a more critical time, because back in British Columbia fatal drug overdoses have jumped 80% between 2015 and 2016.7 And the death toll keeps climbing. These deaths are being driven by a frighteningly powerful drug called fentanyl.
The spread of fentanyl
According to Senator Larry Campbell fentanyl is so powerful that a dose the size of a grain of coarse salt produces an intense high, and ingesting an amount the size of two grains will kill you.
Given this, and the fact that it's cheap to manufacture, people can import small amounts that are hard to detect and still make a huge profit.
And this in turn means that with the sole exception of cannabis, it's turning up as a substitute in every single type of drug being tested by the police. Fentanyl is found in ecstasy, cocaine and GHB.
So, for people using illicit street drugs, they never know if their drug is contaminated with fentanyl. And subsequently many people, including those using drugs recreationally, are inadvertently taking a lethal dose.
There's a link to OxyContin
The Vancouver police say that when people were prescribed painkillers like OxyContin by their doctor, "many people moved from legitimate use, to dependence, and then abuse. [And] with that, the illicit marketplace for stronger and cheaper alternatives greatly expanded."8
Considering the problem with pharmaceutical opioids like OxyContin in Australia, this is another reason why we need to be paying attention.
Australian situation
As we are better informed about the harms caused by pharmaceutical opioids and other drugs, we need to take steps to prevent people misusing them and becoming dependent.
Restrictions on access to codeine, due to its planned rescheduling by February 2018, and the introduction of a real-time prescription monitoring, can help reduce pharmaceutical misuse and the subsequent harms. But they could also push many people into the black market for opioid drugs.
This was the experience in Vancouver.
Drug checking programs at festivals and even night clubs could also detect fentanyl, and save the lives of those who are getting more than the drug they thought they purchased. With Australians among the highest global consumers of ecstasy, this could be a critical action for us to consider.
Supervised injection centres are crucial
If fentanyl does appear in Australia's illicit drug market, injecting drug users are likely to be the first and hardest hit, so the pilot supervised injecting facility in Melbourne's North Richmond and the existing injecting centre in Sydney Kings Cross take on a greater significance. They offer people who overdose instant access to help that is even more critical in the case of fentanyl-related overdose.
Fentanyl may not arrive in Australia. But many people, Larry Campbell included, think this is unlikely.
With a lot of fentanyl reported to be coming out of China, and with the proximity of our two countries, it is probably only a matter of time until we start seeing the impacts of it on our streets.
For this reason, Senator Campbell believes that a diplomatic response must also be part of the solution to prevent a fentanyl crisis, one in which the Chinese authorities agree to make it harder to access the precursor chemicals that are used to make the drug.
If we heed the warning about fentanyl from North America, and take the right steps now, we can avoid the kind of death toll that they are now seeing there.
Upfal, J. (2006). The Australian drug guide (7th ed.). Melbourne: Black Inc.
ibid
Brands B, Sproule B, & Marshman J. (Eds.) (1998) Drugs & Drug Abuse (3rd Ed.) Ontario: Addiction Research Foundation.
British Columbia Coroners Service. 2017. Illicit Drug Overdose Deaths in BC January 1, 2007 – September 30, 2017. 
Fast D, Shoveller J, Shannon K, Kerr T. 2010. Safety and Danger in Downtown Vancouver: Understandings of Place among Young People Entrenched in an Urban Drug Scene. Health Place.
Marshall B, Milloy MJ, Wood E, Montaner J, Kerr T. Reduction in overdose mortality after the opening of North America's first medically supervised safer injecting facility: a retrospective population-based study. The Lancet, April 18, 2011.
Vancouver Police Department. 2017. The Opioid Crisis: The Need for Treatment on Demand. Review and Recommendations May 2017, p.10.
Vancouver Police Department. 2017. The Opioid Crisis: The Need for Treatment on Demand. Review and Recommendations May 2017 p.7.
---