January 17, 2018
Educating GPs on the over-prescription of pharmaceuticals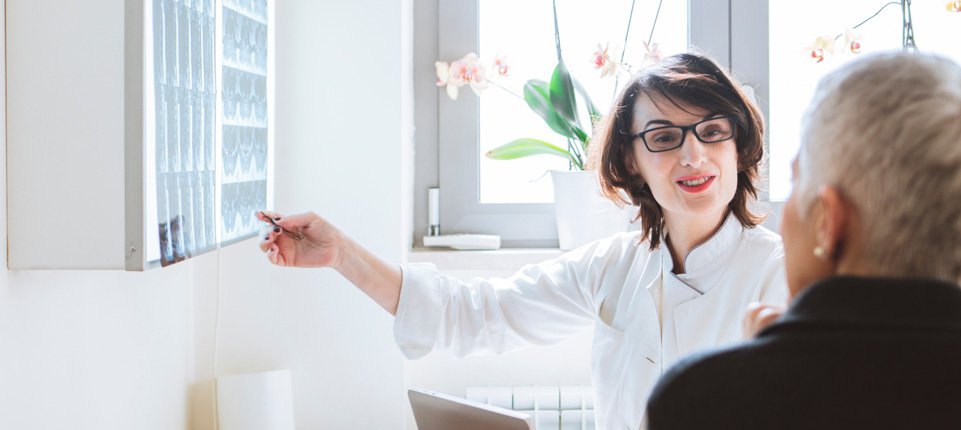 The rescheduling of pharmaceuticals that include codeine will tighten access to these drugs from 1 February. This makes now a timely moment to consider some of the wider measures that GPs can take to improve patient outcomes and avoid the over-prescription of some medications. Pharmaceutical opioids of concern include codeine, oxycodone, morphine, methadone, fentanyl and bupeprenorphine.2
Between 2001-2012, opioid overdose cost 8,547 Australian lives.
More than half (58%) of these overdoses leading to death are attributable to pharmaceutical opioids, while just over one-third (34%) was due to heroin, 9% where methadone-related, and the final 0.8% was a combination of heroin and morphine.2
While the rate of heroin overdose deaths was stable in that period, the rate of fatal pharmaceutical opioid overdose rose by 1.6 times.2
The increase in fatal pharmaceutical opioid overdose rates in Australia is associated with elevated levels of their prescription over the past two decades.
Larance and colleagues have reported a 15-fold increase in pharmaceutical opioid prescriptions and noted while they were originally approved for cancer and acute pain, they were approved subsequently for the relief of chronic non-cancer pain.1 A further complication was the gradual substitution of 'weak', short-acting opioids with more potent and longer-acting agents.1
In Australia, the rate of deaths due to codeine — the most popular opioid — between 2001 and 2009 increased from 3.5 to 8.7 per million population. This increase may have been contributed to by the introduction of more potent over-the-counter (OTC) products including those that combined codeine with ibuprofen.3
It has been found that people who overdosed accidentally were more likely to have a history of drug dependence, chronic pain and injecting drug use, while those who overdosed deliberately were more likely to have a history of mental health problems.3
Non-medical use of pharmaceutical opioids has also increased in recent years.
According to the 2016 National Drug Strategy Household Survey, 4.8% of Australians misused a pharmaceutical in the past year; the category most commonly misused was painkillers/opioids, and of those, codeine was the most common.4 Over one-quarter of that group used painkillers/opioids weekly or more often, and 10% of those who misused these drugs reported they are unable to cease or even reduce their consumption.4
Government initiatives
The rescheduling of codeine
Codeine, the most popular opioid in Australia, has been rescheduled by the Therapeutic Goods Administration (TGA). This means that from 1 February 2018, it will no longer be available over-the-counter (OTC) but registered under Schedule 4 of the Poisons Standard, meaning access is only by prescription.5
The TGA noted that codeine toxicity was a factor in 1,437 deaths between 2001 and 2013, and both OTC and prescription sources were implicated. The National Opioid Pharmacotherapy Statistics show that in 2013 codeine was the opioid drug of dependence for 1038 clients receiving opioid substitution pharmacotherapy.5
Real-time monitoring
Real-time monitoring (RTM) of prescriptions offers GPs and pharmacists greater knowledge of and control over their patients' access to controlled medicines. The Federal Government has funded the Electronic Recording and Reporting of Controlled Drugs (ERRCD) system to provide prescribers and dispensers with objective, up-to-date information about the patient's history, that includes their current and previous use of Schedule 8, and possibly other, medications.6
However, implementation of this scheme is limited as it requires active consent of each jurisdiction and only Tasmania and Victoria have committed to the scheme to date.
Tasmania implemented the DAPIS Online Remote Access (DORA) system in 2011, while Victoria legislated SafeScript, which started monitoring Schedule 8 drugs in real time from 2017.7, 8 Despite this, it's important to note that the prescription of codeine will not be captured by this scheme as it will sit under Schedule 4.
A risk of restricting formal access to codeine and other pharmaceutical opioids is the likelihood of people seeking an illicit supply of drugs diverted from legitimate sources or comparable black market substances, including heroin.1 This means it will be crucial for health agencies to monitor the results of (RTM) but the worst potential outcomes could be anticipated by increasing the number of treatment places available for those with opioid dependence, and by the wider dissemination of the opioid antagonist naloxone, which could reduce the incidence of fatality in cases of overdose.1, 2
General practitioners
General practitioners have an obvious role in reducing the levels of excessive use of pharmaceutical opioids; as well as the dependence, morbidity and mortality associated with the over-reliance on them.
Medical practitioners are well placed to educate their patients about the appropriate indications for pharmaceutical opioids and inform them of their limitations: that opioids are suitable only for short-term use;9 about the risks to their health of longer use, including organ damage and dependence3; about alternative, non-pharmacological means of managing pain, and offer the safer analgesics that are available.
With the rescheduling of codeine, GPs are certain to see patients who want a script for codeine. These occasions offer an opportunity to assess or re-assess the patient's needs. GPs might refer for drug-free techniques for the reduction of stress and for the management of pain as a first option, instead of an immediate pharmaceutical solution; or at least endorse an analgesic of lower risk.
Innovative eHealth resources now exist that offer improved patient understanding of pain, and how to manage it. For instance, the New South Wales Agency for Clinical Innovation's Painbytes is a series of accessible videos about chronic pain management.10
Other free online services and tools such as MindSpot and MoodGym are based on cognitive behavioural therapy and aim to help people reduce stress and worry when managing chronic pain.11, 12 Another option is for GPs to refer patients to a pain management clinic; although waiting lists can be lengthy and clinics may be inaccessible for people living in rural areas.1
It is evident that the task of weaning Australians from pharmaceutical opioids will not be easy or quick. The treatment of pain is an urgent and emotional matter and for a minority of patients the continuing use of powerful opioid analgesics may be necessary. However, it is in everyone's interest for health professionals to find and promote safer ways in which most patients can to prevent, reduce, cope with and manage their pain.
Larance B., Degenhardt L., Peacock A., Gisev N., Mattick, R., Colledge S. & Campbell G. 2017. Pharmaceutical opioid use and harm in Australia: The need for proactive and preventative responses. Drug & Alcohol Review DOI: 10.111/dar.12617
Roxburgh A., Hall WD., Dobbins T., Gisev N., Burns L., Pearson S. & Degenhardt L. 2017. Trends in heroin and pharmaceutical opioid deaths in Australia. Drug & Alcohol Dependence 179: 291-298.
Roxburgh A., Hall W.D., Burns L., Pilgrim J., Saar E., Nielsen S., Degenhardt L. Trends and characteristics of accidental and intentional codeine overdose deaths in Australia. Medical Journal Australia 203: 7; 299e1-299e7
Australian Institute of Health and Welfare. (2017) 2016 National Drug Strategy Household Survey 2016: detailed findings. Drug Statistics series no. 31. Cat. no. PHE 214. Canberra: AIHW Canberra: Australian Government.
Final decision on re-scheduling of codeine: frequently asked question 20 December 2016 Media release. Australian Government Department of Health Therapeutic Goods Administration http://www.tga.gov.au/final-decision-re-scheduling-codeine-frequently-asked-questions
Australian Government Department of Health and Ageing. Electronic Recording and Reporting on Controlled Drugs. Fact Sheet ERRCD. Version 12 April 2012.
Boyle P. 2016. DORA – Drugs and Poisons Information System Online Remote Access. Pharmaceutical Services Branch. Tasmanian Government. Department of Health and Human Services. dhhs.tas.gov.au/_data/assets/pdf_file/0018/211635/DORA_Info_Sheet_February_2016.pdf
Minister for Health. Life-Saving Real –Time Prescription Monitoring Laws Pass Parliament Media Release. 19 October 2017. Victoria State Government. premier.vic.gov.au/wp-content/uploads/2017/10/17-Life-Saving-Real-Time-Prescription-Monitoring-Laws-Pass-Parliament.pdf
Imtiaz S, Shield K.D., Fischer B., Rehm J. 2014. Harms of prescription opioid use in the United States. Substance Abuse Treatment, Prevention, and Policy. 9:43. doi:10.1186/1747-597X-9-43
Pain Management Network. Painbytes. NSW Agency for Clinical Innovation. aci.health.nsw.gov.au
Mindspot Clinic https://mindspot.org.au/
Related drug information directory reviews
---